Diversity, Equity, and Inclusion
Diversity, equity, and inclusion: a business imperative and a core value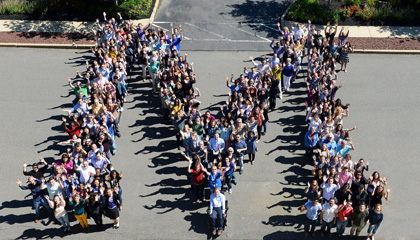 A welcoming and supportive culture that draws on the individual strengths of employees from different ethnic backgrounds, cultures, abilities, and experiences is key to our success.
One of Mathematica's core values is a deep commitment to diversity, equity, and inclusion. Building a welcoming and supportive culture that draws on the individual strengths of our employees from different ethnic backgrounds, cultures, abilities, and experiences is key to our success. Our research is more robust because it is informed by a variety of diverse perspectives, and our mission to improve societal well-being is strengthened by a greater understanding of issues and challenges facing the populations we serve.
Mathematica's ongoing commitment to diversity, equity, and inclusion is woven into our everyday actions, policies, and practices. We are dedicated to maintaining a work environment in which everyone is treated with respect and dignity. We continually strive to foster a professional and collegial atmosphere that promotes equal employment opportunities and values the contributions of each staff member.
Leadership support for diversity, equity, and inclusion
Mathematica senior management actively supports initiatives to promote staff diversity, equity, and inclusion, community involvement, and a work environment that encourages all employees to pursue their professional ambitions. Our Diversity Council—which includes staff across levels, focus areas, and geographical locations—works with senior management to develop activities that foster awareness and understanding of the importance of diversity, equity, and inclusion at Mathematica and in the policy research field. We view a commitment to creating a diverse, equitable, and inclusive culture to be an essential skill for all employees. Our board of directors is regularly updated and engaged on diversity, equity, and inclusion initiatives.
"There is no question in my mind that improving our efforts around diversity and inclusion is the right thing to do. When we set out to look at these issues, we did so in typical Mathematica fashion, gathering both qualitative and quantitative data, running regression analyses, and controlling for a wide variety of variables." — Mathematica President and CEO Paul Decker.

Read more in Paul Decker's blog post on diversity and inclusion at Mathematica.
Our di
versity, equity, and inclusion initiatives
Recruitment
Our efforts to build a diverse corporate culture are reflected in our broad and strategic recruitment and visa sponsorship. Learn more about Mathematica career opportunities and current job openings.


Summer Fellowship Program
The Summer Fellowship Program welcomes doctoral students to spend 12 weeks at one of Mathematica's office locations. Fellows work on their own independent research project (typically their dissertation), which intersects with one or more of Mathematica's focus areas. We encourage minority students, students with disabilities, military veterans, and members of other underrepresented groups to apply.
Expanding the Bench initiative. Photo credit: Jennifer Bishop

Expanding the Bench initiative
We partner with the Annie E. Casey Foundation on its Expanding the Bench initiative, which aims to increase the number of historically underrepresented minority researchers and evaluators. This partnership creates opportunities for scholars enrolled in the foundation's Leaders in Equitable Evaluation and Diversity program to serve on Mathematica's evaluation project teams.
Unconscious bias training
Mathematica provides unconscious bias training designed to raise participants' awareness of their undetected biases and teach specific techniques for addressing these biases and to promote fairness in the workplace.
Employee resource groups
Mathematica sponsors employee resource groups designed to h

elp staff feel more supported and better prepared to approach any work challenges they face related to their identity, to c

reate opportunities across the organization for more open communication around issues of diversity and inclusion and their importance in our work, and to p

rovide opportunities to improve our cultural competence and ultimately benefit the diverse populations we research.


Diversity Council
The Mathematica Diversity Council comprises employees from all levels across the enterprise. Its mission is to improve the well-being of Mathematica's employees and the quality of our products by bringing diversity, equity, and inclusion to bear on our internal procedures, our public face, and our daily interactions. The council is headed by Ralanda Nelson.


Humans of Mathematica
Many employees volunteer to be featured as a subject of Humans of Mathematica on our intranet, a part of our effort to build community and better understand, communicate, and celebrate diversity and inclusion. The digital profiles enable employees to share with colleagues—in their own words— stories about their personal and career journeys.




External recognition of Mathematica as a diversity champion
Excellence in Diversity Award - The Human Resources Management Association has twice recognized Mathematica's accomplishments by awarding us the Excellence in Diversity Award. Criteria for this award included evidence of support for diversity initiatives from top management, a diverse culture of inclusion, involvement in the community, and respect for and commitment to sustaining a diverse organizational culture.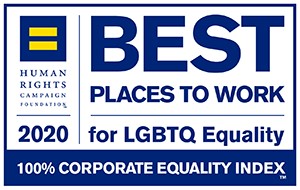 Best Place to Work for Disability Inclusion - Mathematica received a top score on the 2020 Disability Equality Index® (DEI), a joint initiative between the American Association of People with Disabilities (AAPD) and Disability:IN. The DEI is a national, transparent benchmarking tool that offers businesses an opportunity to report their disability inclusion policies and practices.