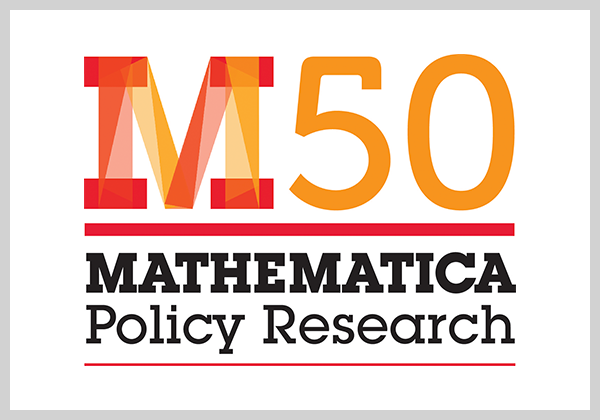 Celebrating 50 Years of Data that Make a Difference
Since 1968, Mathematica has been at the leading edge of using data to make a difference in people's lives. Throughout our history we have used the best available tools to help our partners answer the most challenging policy questions.
Established to conduct the first large-scale experimental social research project in the United States, Mathematica's commitment to innovation drives us to develop new methods, explore emerging fields, and apply new technologies in ways our early employees could barely have imagined.
Today, our nearly 1,200 employees help federal, state, and local agencies as well as more than 20 major foundations use data to make a difference in more than 50 countries.
Mathematica@50
Event Series
Join Mathematica and our partners for a series of events celebrating the proud history of our work to improve public well-being, and looking ahead to what's next as we continue to unearth new insights to address the world's social challenges.
View Now
Our Timeline
Explore just a few of the moments, milestones, and memorable projects that have shaped the Mathematica of today.
View Now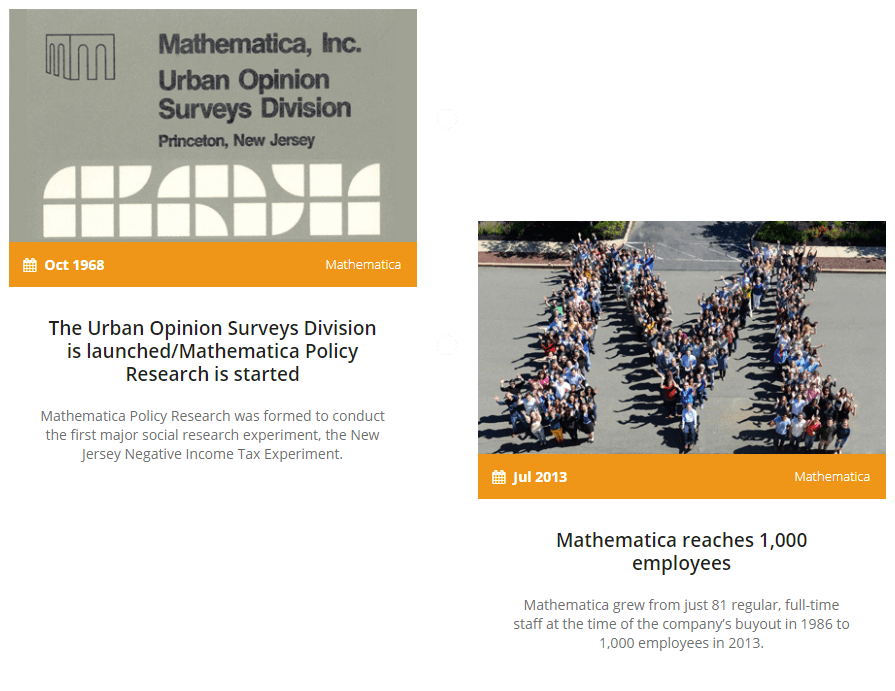 Facts & Findings
A lasting impact
Take a decade-by-decade look at just a few of Mathematica's projects that have made a lasting impact on the field of research and the use of data to make a difference.
View Now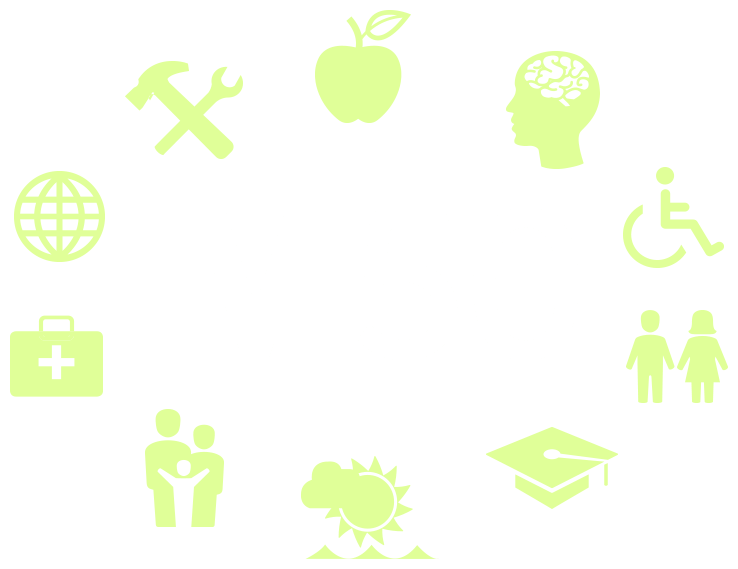 In Their Own Words
Reflections on 50 Years of Mathematica
School Nutrition Studies
Data Visualization (1990 - 2022)
This data visualization illustrates the changing fat and saturated fat content of school lunches over several decades, based on updated nutrition standards that were informed by our work.
View Now
Join the Conversation
#MathPol50
Use #MathPol50 to share your favorite Mathematica memory and predictions for how data will make a difference in the next 50 years.