Improving Programs so More Black Americans Can Make History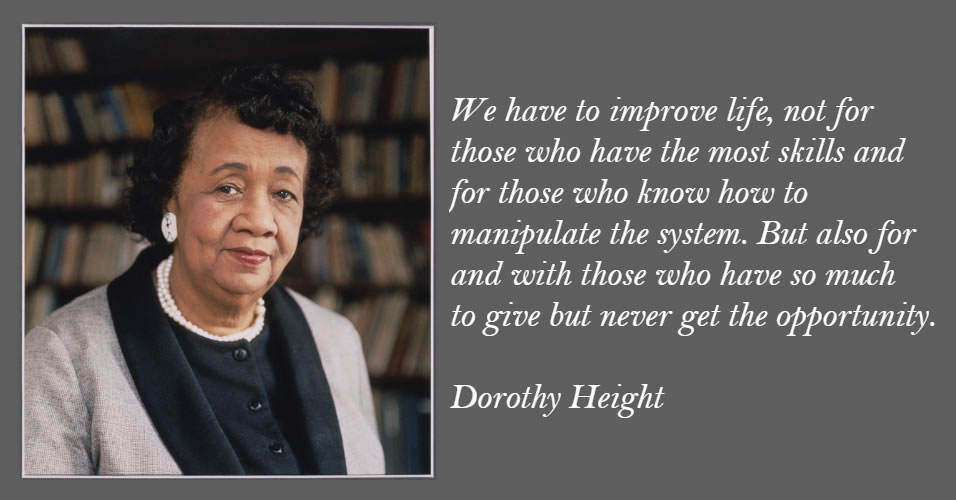 Each February, Black History Month provides us an opportunity to reflect on the important contributions that African Americans such as Frederick Douglass, W.E.B. Dubois, Thurgood Marshall, and Katherine Johnson made to our country in the face of widespread racism and persistent discrimination. But when February is over, it's far too easy for that feel-good month of celebration to overshadow what should be a chance for people of all races to commit to building an infrastructure in America where every black child can make his or her own history. Despite the progress we've made as a nation, we're certainly not there yet.
In 2011, I taught an introductory microeconomics course at the Auburn Correctional Facility through the Cornell Prison Education Program. This program is dedicated to supporting incarcerated people's academic ambitions and preparation for successful re-entry to their communities. The program brings together Cornell faculty and graduate students to teach free college-level courses to a select group of inmates at the correctional facility. Among the 30 or so students in my class, about 20 were black.
As a whole, these were the best students that any teacher could have. They were tenacious, inquisitive, and enthusiastic about the course material. The class was part of the curriculum the men needed to obtain an associate degree from Cayuga Community College—an education that could propel them past their trauma-filled childhoods and criminal justice involvement to obtain meaningful employment and stable housing when they reenter their communities. I was glad that the men had access to the program and was hopeful that it would help them.
However, I knew these men faced an uphill climb to economic stability. Criminal justice involvement deepens the economic disadvantages of minorities. A criminal record decreases the likelihood of getting a job interview or receiving a job offer after submitting a job application. Moreover, the same study found that the negative effect a criminal record has on employment might be larger for African American men than for other men.
Mass incarceration of young black men is one of the major societal ills that threaten the well-being of children and families. Unfortunately, imprisonment has become a common life event for recent cohorts of lower educated black men. Since the early 2000s, about 3 in 10 young non-college-educated black men had been incarcerated at least once by their mid-30s. Among black men younger than 40, there are nearly twice as many prison records as bachelor's degrees. Many of these men are fathers, which means they might not be able to contribute emotional and financial support to their children that is associated with better outcomes unless they receive help.
There is tremendous value in ensuring that children and families receive the support needed to do the best that they can do and be the best that they can be. That's why I'm passionate about working on projects like the Parents and Children Together (PACT) evaluation.
The PACT evaluation aims to broaden our understanding of Responsible Fatherhood (RF) and Healthy Marriage programs. In focusing on RF programs, the goal is to identify effective ways to support fathers, including many participants who are ex-offenders or who have trauma histories, to help build healthy relationships with their children and partners. Of the more than 5,000 fathers enrolled in the study, roughly 8 of 10 were black.
Through interviews with more than 80 of the fathers, we learned that the men wanted to be there for their children. These men often viewed fatherhood from the perspective of their own life experiences, with some emphasizing the need to ensure their children did not make the same mistakes they had made earlier in their lives. Some fathers were motivated by a desire to give their children better lives by offering more support than either or both of their own parents had provided. Most fathers sought help from the RF programs for the sake of their children.
These insights are important in understanding how to design and scale RF programs that resonate and work. But having high quality and objective research that demonstrates awareness and understanding of and appreciation for the context in which the evaluation takes place is also important, as is conducting the study in a responsive and inclusive manner.
That means building a better pipeline of evaluators of color who bring their perspectives, experiences, and backgrounds to help strengthen evaluation. We're proud to be a part of Annie E. Casey's Leaders in Equitable Evaluation and Diversity program, in which we're able to host talented underrepresented scholars who have an interest in research and evaluation.
But it also means working diligently to enhance the number and inclusiveness of black staff at Mathematica. We conduct targeted outreach to ensure that black candidates are aware of job opportunities. Our academic recruitment efforts include minority-rich institutions such as Historically Black Colleges and Universities. We also post jobs via online services such as HBCUConnect.com and leverage professional networks of our Black Employee Resource Group. To ensure that bias does not unintentionally jeopardize our mission of providing high quality research, we provide training in implicit bias and require that recruitment teams implement the Rooney Rule, where they interview at least one qualified minority candidate for all senior-level hires in the company before making an offer.
As leader of Mathematica's Black Employee Resource Group, I work closely with other black staff and allies to foster awareness and understanding of, and appreciation for, Black American heritage and culture. We are also dedicated to helping members excel in their jobs and careers, promoting career and leadership development among our members.
These investments are important to ensure that a wider group of Black Americans can leave a lasting legacy in their families and communities. So as the calendar turns from Black History Month to Women's History Month to Celebrate Diversity Month, let's celebrate where we've come from. But let's also commit ourselves to making more lasting progress on the road ahead.
Editor's note: The views expressed in this post do not necessarily reflect the views or policies of the Office of Planning, Research, and Evaluation, the Administration for Children and Families, or the U.S. Department of Health and Human Services.