Editor's Note: At Mathematica, we're committed to fostering diversity, equity, and inclusion in our work and among our staff. As part of Celebrate Diversity Month, we're sharing a series of staff profiles adapted from interviews that underscore how Mathematica values, appreciates, and thrives through our diversity of experience.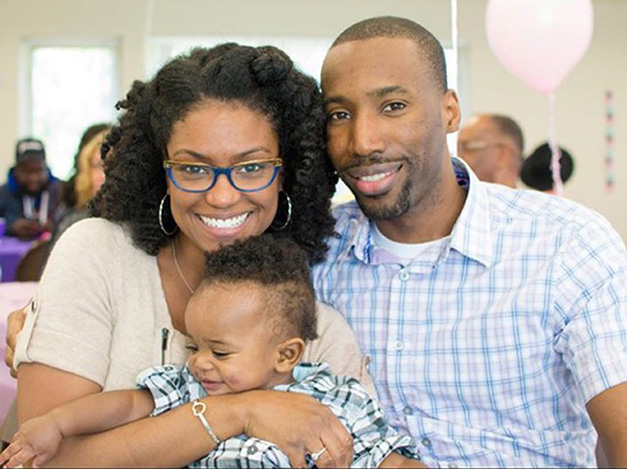 I come from a family who participated in and benefited from many of the programs that we evaluate. Growing up, we participated in the Supplemental Nutrition Assistance Program and some of the education programs. That perspective helps my work in a number of ways.
In terms of being a researcher and trying to do interviews with people, I find there's often a language or cultural barrier. We might ask a question that we think makes sense, but to the people we're trying to learn from, it comes across as if we're speaking another language. My life experiences can help find a way to rephrase questions to get the information we're really looking for. Having been in similar circumstances means I can often help find ways to transition between questions to help participants feel more comfortable.
I also really enjoy being on-site in the communities where we're not only doing evaluations, but also helping the programs make improvements along the way. I find that my shared background with the participants is really an asset. When they see someone who looks like them, they feel safer.
I also think it's important to create opportunities for people to share what drives them in this work. It's okay to ask questions about who we are and where we're from. Not only do those discussions make Mathematica a more interesting and inviting place for people from diverse backgrounds to work, they can also help build bridges to better connect with each other, with our partners, and with the people we are ultimately trying to help. >
Reggie Covington is a researcher based in Washington, DC, who focuses on family support programs. He studies the effects of policy on children and families, including relationship formation and dissolution, fertility choices, child well-being, and fathers' involvement. He is also a member of Mathematica's Diversity Council. Before joining Mathematica in September 2012, he held academic positions at Cornell University and the University of California, Santa Barbara, and served in the U.S. Marine Corps.