Moving Medicaid Data Forward, Part 3: A Guide to Medicaid Utilization Data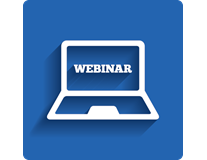 Although recent policy debates have focused on Medicaid coverage, the levels and mix of services used by Medicaid beneficiaries play an equally important role in shaping cost, quality, and health outcomes. Understanding the use of health services is particularly important for analyzing issues such as the opioid epidemic, the continued growth of managed care, the integration of physical and behavioral health care, and the expansion of Medicaid demonstration programs.
Mathematica's third installment of the Moving Medicaid Data Forward series of forums will help researchers and other stakeholders, such as state policymakers and federal agency staff, understand the available utilization data, useful analytical tools, and existing resources. The webinar will also show how the analysis of utilization data is helping Washington State evaluate and monitor ongoing initiatives to integrate physical and behavioral health care.
The webinar was held on Thursday, August 10, Noon to 1:30 p.m. (ET). Craig Thornton moderated, and an audience Q&A session followed the presentations.
Presentations included the following:
Using Medicaid Claims Data for Research

Lindsey Leininger, Mathematica Policy Research

Utilization in Physical and Behavioral Health Integration Initiatives in Washington State

David Mancuso, Washington State Department of Social and Health Services

T-MSIS and Future Utilization Research

Su Liu, Mathematica Policy Research
For more information, email events@mathematica-mpr.com.