QCIT Observer 4-Day Virtual Training
Register Now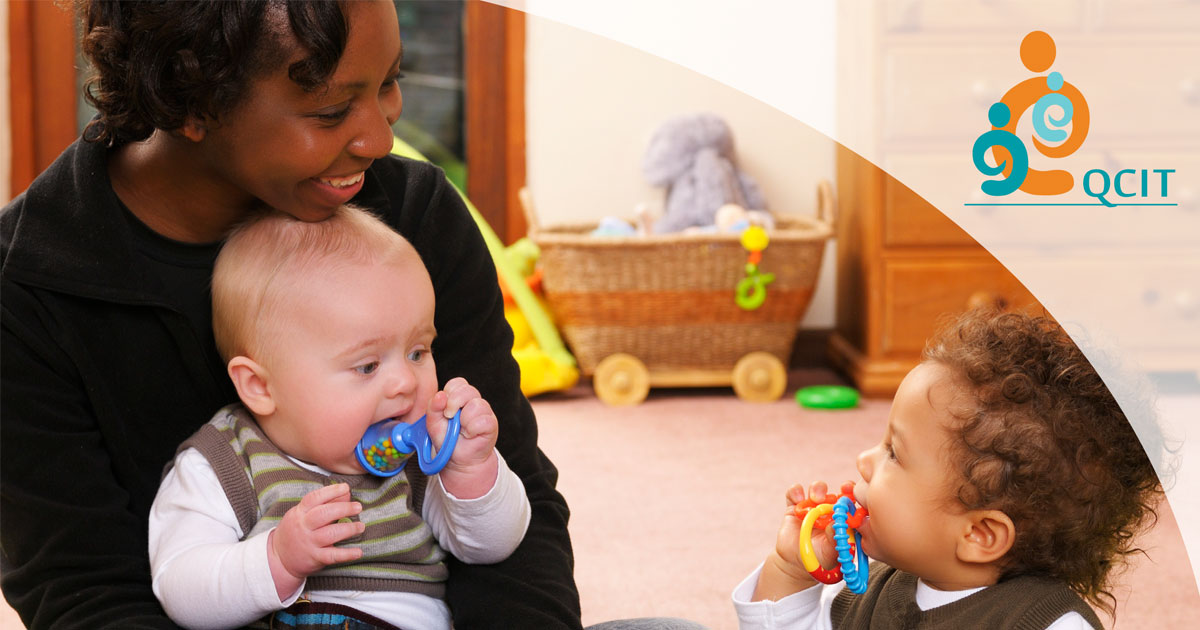 The Quality Care for Infants and Toddler (QCIT; formerly the Q-CCIIT) is a reliable and valid observational tool to measure the quality of interactions between infants and toddlers (birth to 36 months) and their caregivers in early childhood settings. The QCIT was developed for use in center-based classrooms and family childcare homes (FCCs). The QCIT measures how caregivers support the social-emotional, language and literacy, and cognitive development of infants and toddlers. It also captures any areas of concern in how caregivers are supporting the emotional and physical health and safety of the children.
This observer certification training is four consecutive days of online trainer-led training from 10:00 am to 7:00 pm ET with additional online activities before and after the trainer-led component. This includes independent pre-training work followed by four days of trainer-led learning about the QCIT items in each scale, practicing by coding videos, and discussing scores with trainers and other trainees.
After the trainer-led component of training, trainees have an opportunity to pass a video-based certification exam. Those who pass the certification component will be certified in the QCIT for one year. Observer certification trainees will receive access to training course materials, the QCIT User's Guide, Rating Form, and Instrument and four days of trainer-led instruction.
Questions?
Contact our team to learn more about the QCIT or to get additional information about training sessions.
Contact Us