From Inquiry to Insight in 2021
In the past year, the challenges society has faced have been numerous and formidable: a pandemic that has cost more than 700,000 lives in the U.S. alone, persistent and systemic racial inequities, increasingly alarming evidence of climate change's far-reaching and severe impacts, a worsening opioid epidemic in the U.S., and more. Mathematica is proud to partner with organizations that respond by rising to confront these challenges with innovation, humility, and determination. Together, we generated timely evidence and developed data-driven tools for decision makers to use in a wide range of contexts, from public health to K-12 education and child care to sustainable agriculture. We're proud of our impact on shaping a more equitable and just world. In the 2021 edition of Inquiry to Insight, we share a small sample of our work that improved well-being over the past year.
Confronting the COVID-19 pandemic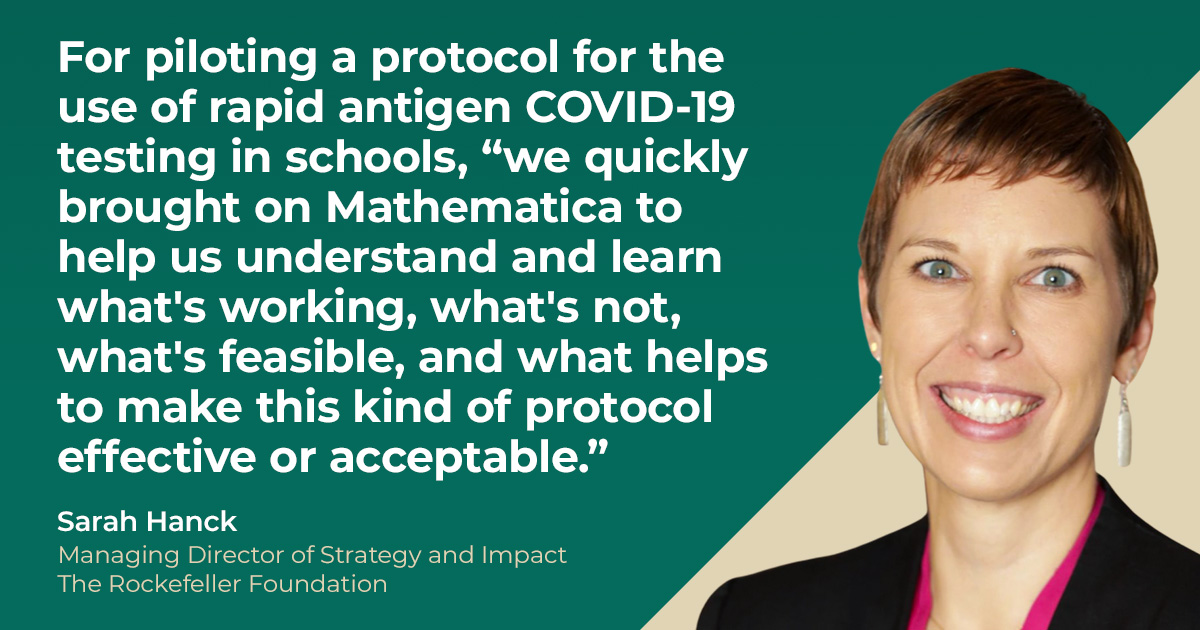 In 2021, the world continued to grapple with the deadliest pandemic in more than a century. At Mathematica, we expanded our efforts to support our partners in containing disease spread while helping society safely resume essential activities, such as attending schools in person and allowing families to visit loved ones in nursing homes and long-term care facilities.
After a Mathematica report for the Rockefeller Foundation found that implementing routine COVID-19 testing can significantly reduce—and in some cases eliminate—in-school transmission of the virus, the White House allocated $10 billion to help schools incorporate routine testing as part of their reopening plans for the fall. Based on findings from that report, Mathematica created an interactive impact estimator that enables users across the country to compare the effectiveness of various routine testing strategies they are considering for their communities.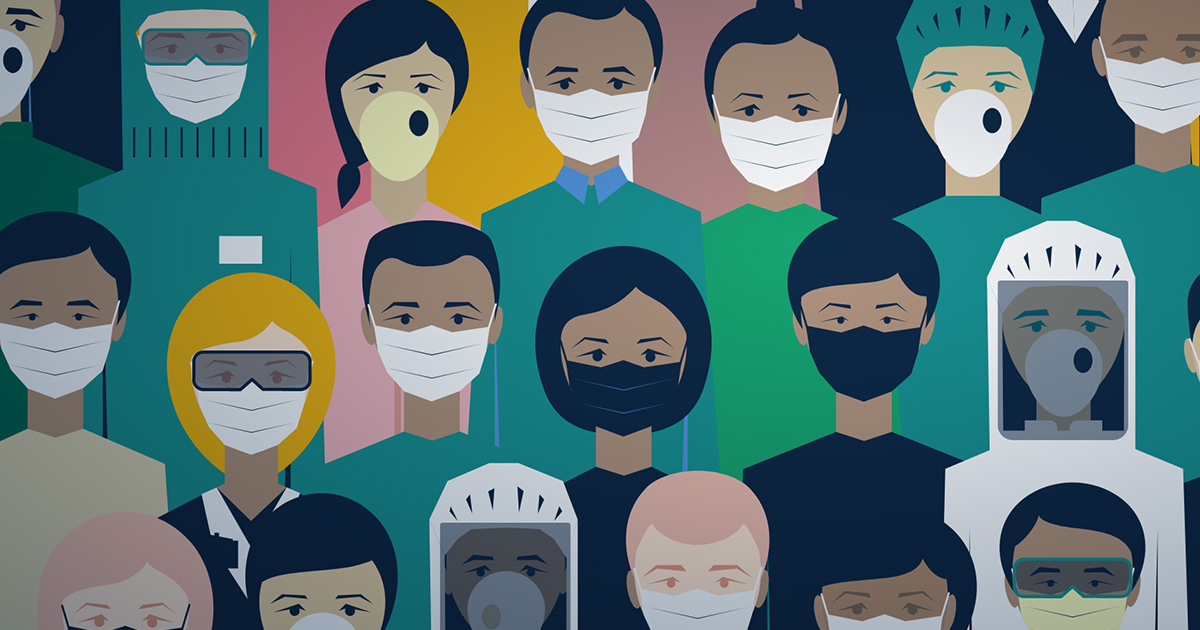 In a large-scale survey for the Summit Medical Group Foundation in New Jersey, Mathematica found that lower COVID-19 vaccine uptake among Black and Latinx patients experiencing poverty was a result of safety concerns, mistrust of motivations behind authorities' endorsement, and barriers to access. A key takeaway from the study was that local public health officials need to first understand why people in their community choose to be vaccinated, or not to be vaccinated—before they can develop effective messaging, delivered through accessible channels, to increase the local vaccination rate.
After Mathematica led a project to examine the impact of the pandemic in Connecticut nursing homes, the state passed new legislation to increase protections for residents in long-term care facilities. This legislation,
signed by the governor in July
, included some of Mathematica's highest-priority recommendations, including increasing the minimum staffing requirements in nursing homes, requiring a full-time infection prevention and control specialist in nursing homes, and ensuring safe visitation with family and friends to meet the psychosocial needs of all residents.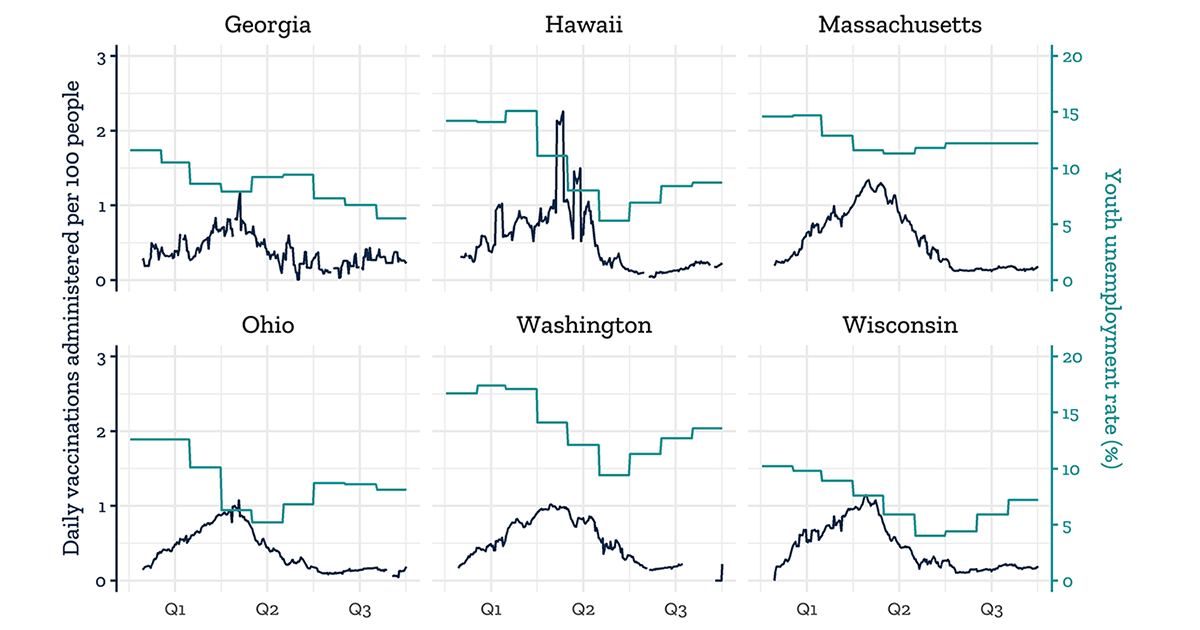 Scaling our partners' capacity to use data science for social good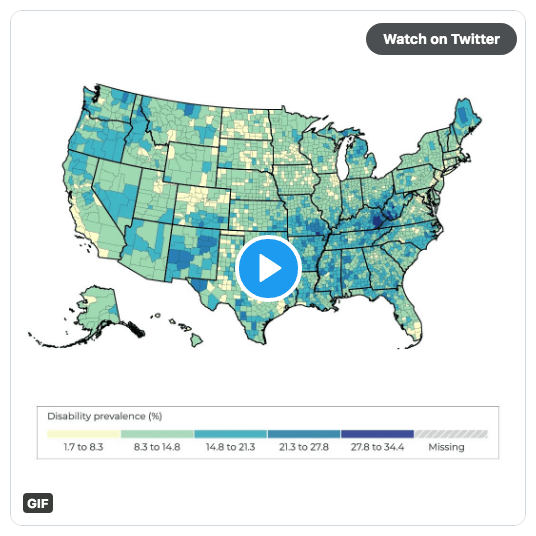 In the past year, we witnessed an ongoing digital transformation in how evidence-building organizations like Mathematica and our partners collect data, conduct analyses, and share information with decision makers and the public. Technological advances have made it possible to access new kinds of data, process large data sets more quickly, and analyze those data for timely insights into current challenges, such as the COVID-19 pandemic. Through digital technology, we are also able to empower a wider range of users to glean valuable data-driven insights through interactive graphics, dashboards, maps, and other online tools.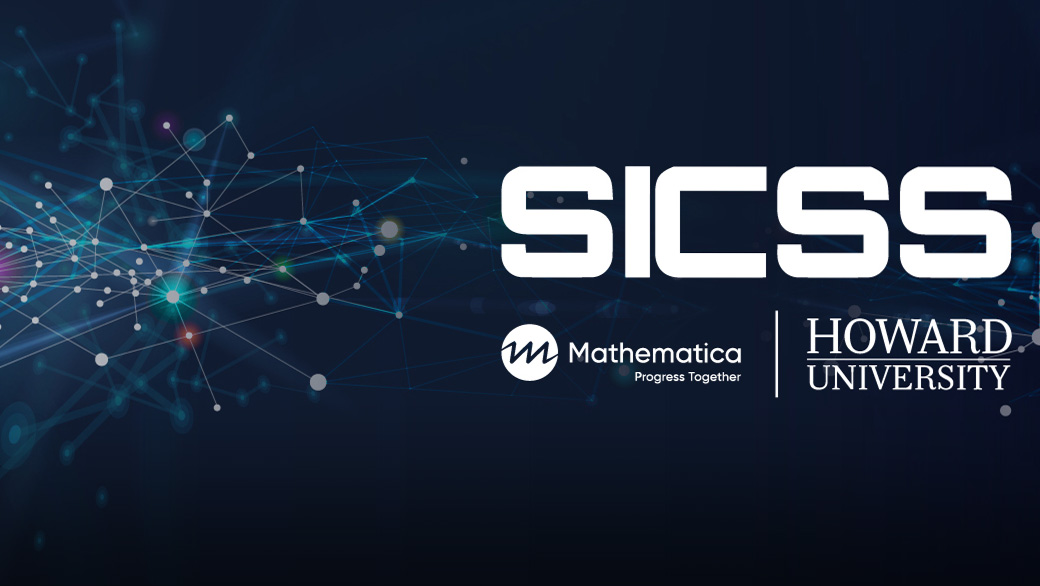 Inside an Initiative to Diversify the Field of Computational Social Science
To ensure that the blending of data science and social science promotes evidence-based solutions that reduce—rather than exacerbate—inequities, Mathematica and Howard University co-sponsored a Summer Institute in Computational Social Science (SICSS) focused on countering anti-Black racism. Our involvement in SICSS was part of a broader campaign at Mathematica to be a leader in establishing policies, programs, and practices that prioritize data security, privacy, and ethics under a digital trust framework.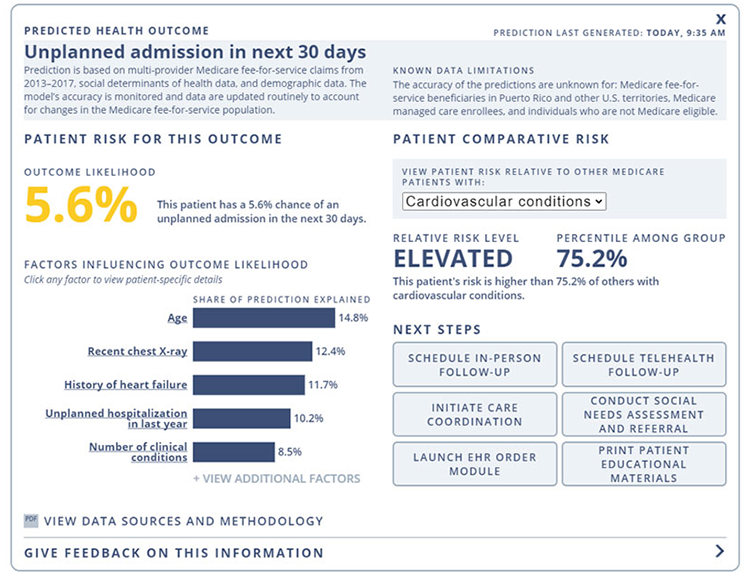 As one of seven finalists in the Artificial Intelligence (AI) Health Outcomes Challenge organized by the Centers for Medicare & Medicaid Services (CMS), we demonstrated how AI tools could help prevent certain health events for Medicare beneficiaries, such as unplanned hospital admissions and even deaths. More accurate risk predictions could inform the establishment of new payment and service delivery models developed by the Center for Medicare and Medicaid Innovation to provide higher quality, more affordable, more person-centered care. Although we see clear potential for AI to reduce patient risk and improve care, we also know algorithms, if left unattended, can replicate human biases and introduce new ones, leading to inequitable health care. In our submission and a subsequent blog post, we shared steps CMS and other health care decision makers can take to address algorithmic bias.
In late spring 2021, our analysis of preliminary Medicaid and Children's Health Insurance Program (CHIP) administrative claims data for CMS showed that many Americans had forgone primary, preventive, and mental health services during the pandemic. Even when more recent data indicated people were returning to the doctor for at least some types of services, the decrease in use of behavioral health services continued to be an area of concern, particularly because of the extraordinary stress and trauma people have experienced during the pandemic. Our ability to identify a pressing problem and enable a timely response from policymakers was only possible because of more than two decades of collaboration between Mathematica and states to improve the quality, accessibility, and timeliness of Medicaid and CHIP data.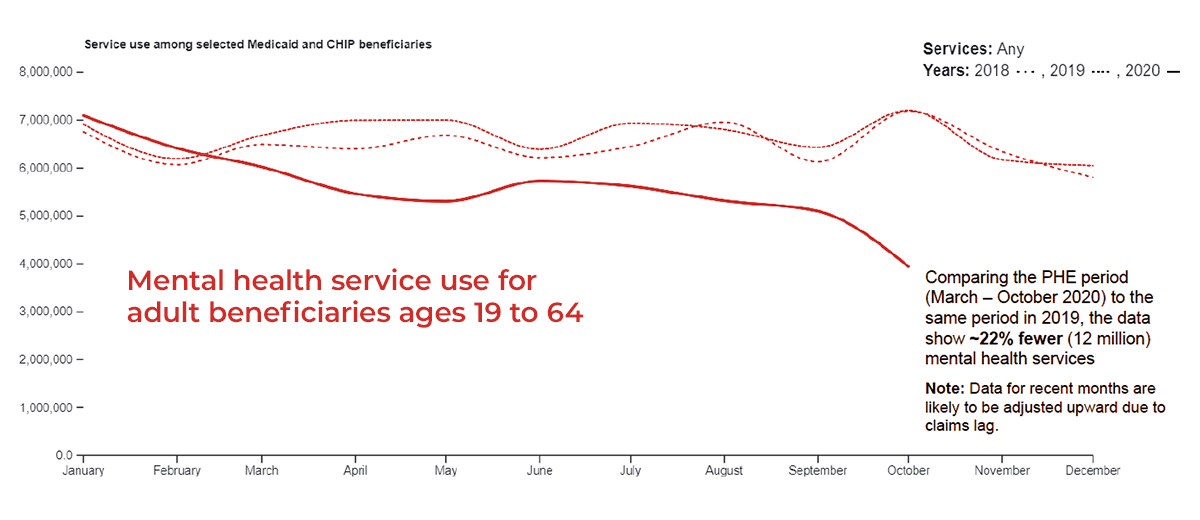 Advancing diversity, equity, and inclusion in evidence-based decision-making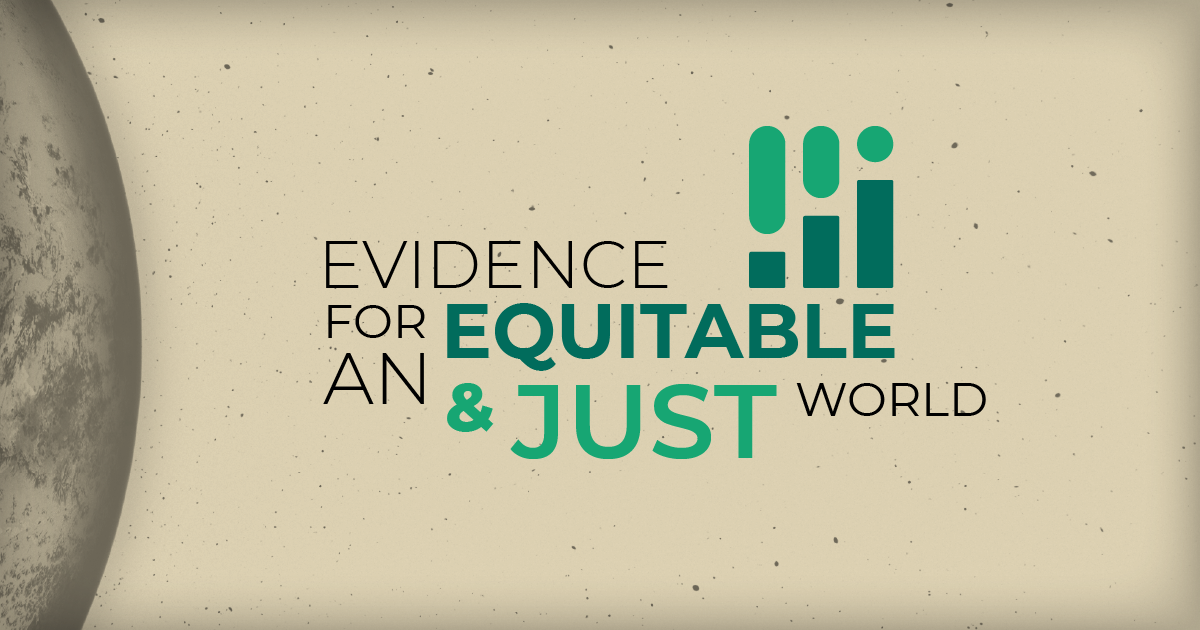 Mathematica seeks to use evidence to shape a more equitable and just world. Although the road ahead is long and steep, we're encouraged by the ways new research has illuminated a path forward. For example, recognizing that persistent challenges in education, employment, and health are rooted in inequitable practices and policies, we developed a set of tools and resources in partnership with Equal Measure to advance understanding of how cross-sector collaboration and place-based systems change can address complex structural challenges facing marginalized and historically oppressed communities.
In work with Vanderbilt University, we found that assistant principals played a key role in advancing educational equity. Fortunately for students, both the number of assistant principals and the percentage of schools hiring them is increasing. The same study pointed the way for further improvement by removing barriers to career advancement for educators of color and women, who are underrepresented among principals compared to their representation among teachers.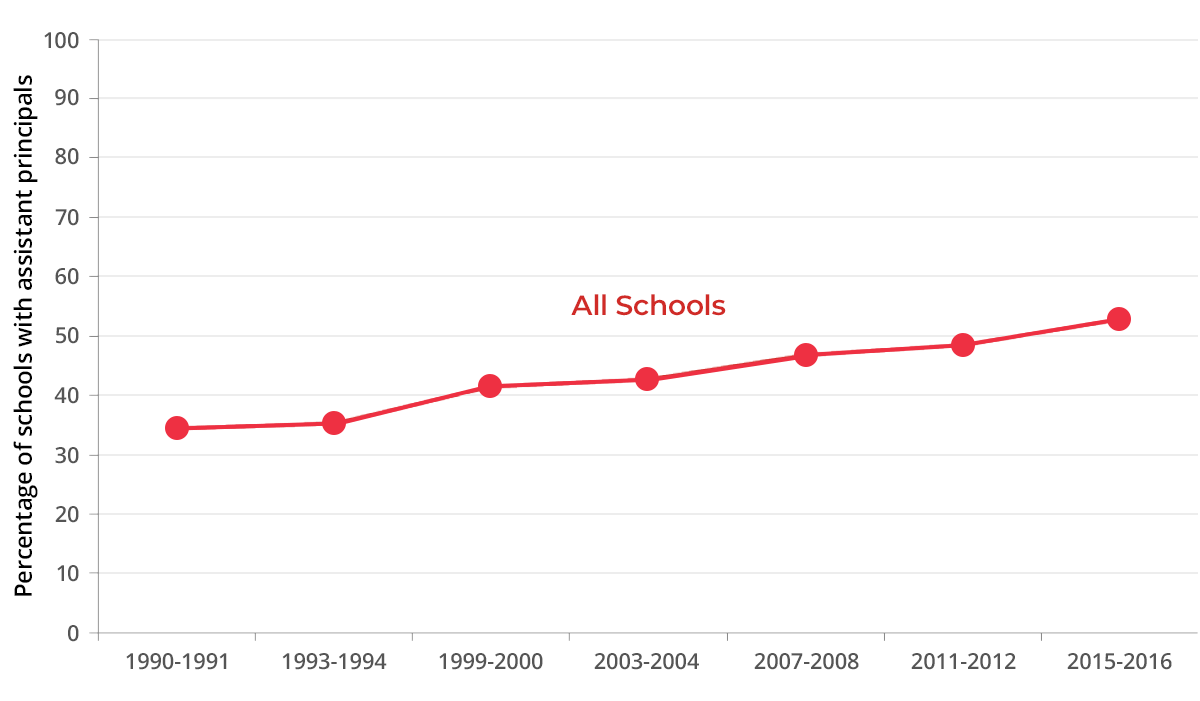 "Folks that are accustomed to using executive coaching—if they can benefit from it, why shouldn't we think about what it means for people [who] otherwise can't afford the high price tag of expensive executive coaches and otherwise? To me, that became an equity issue."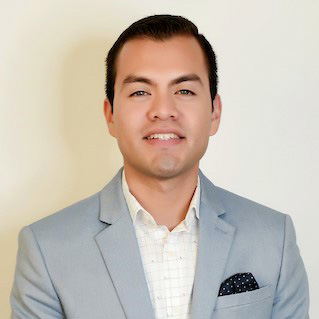 As early proponents and adopters of culturally responsive and equitable research, foundations have been key partners in our efforts to advance equity, and 2021 was no exception. Through an initiative funded by W.K. Kellogg Foundation, we served as the research organization in a learning collaborative to enhance the quality of informal child care in southwest Detroit, a predominantly Hispanic area of the city where demand for licensed child care spots far exceeds supply. For the Bill & Melinda Gates Foundation, we strengthened the strategic learning capabilities of education nonprofits to improve internal functioning in service of their goals to advance equitable education. We also worked with the Gates Foundation to help community leaders and policymakers understand how coaching and navigation services can advance economic mobility for people who are experiencing poverty and facing the stressors of structural racism.
And in work with the Public Health Foundation, we highlighted data-driven insights to inform state and local public health organizations as they seek to hire and train COVID-19 tracers who share commonalities, such as culture or language, with the communities in which they work.
Mathematica and its partners are always looking for ways to strengthen the quality and rigor of their methods and frameworks for gathering evidence to inform decision making. One way we are currently strengthening our methods is by incorporating culturally responsive principles and practices in our research. To continue our learning journey, we organized a virtual gathering to discuss ways to center equity in the development of federal policies and research, which drew from an issue brief we published on the same topic. We also submitted a series of recommendations, based on what we have learned so far, on how to advance equity within federal agencies in response to a request for public feedback from the U.S. Office of Management and Budget.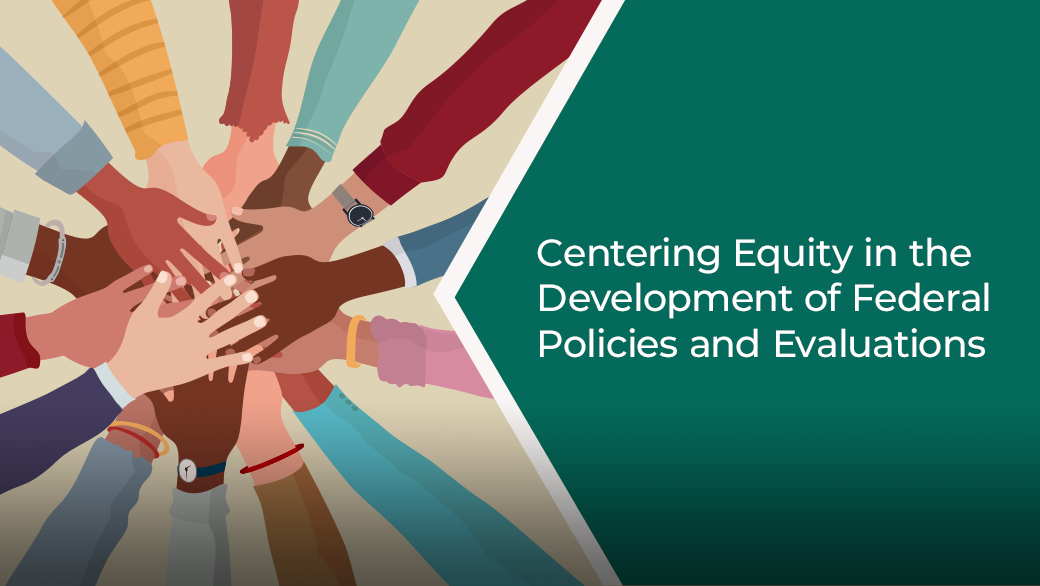 Our Virtual Gathering
Generating evidence to confront the health and social impacts of climate change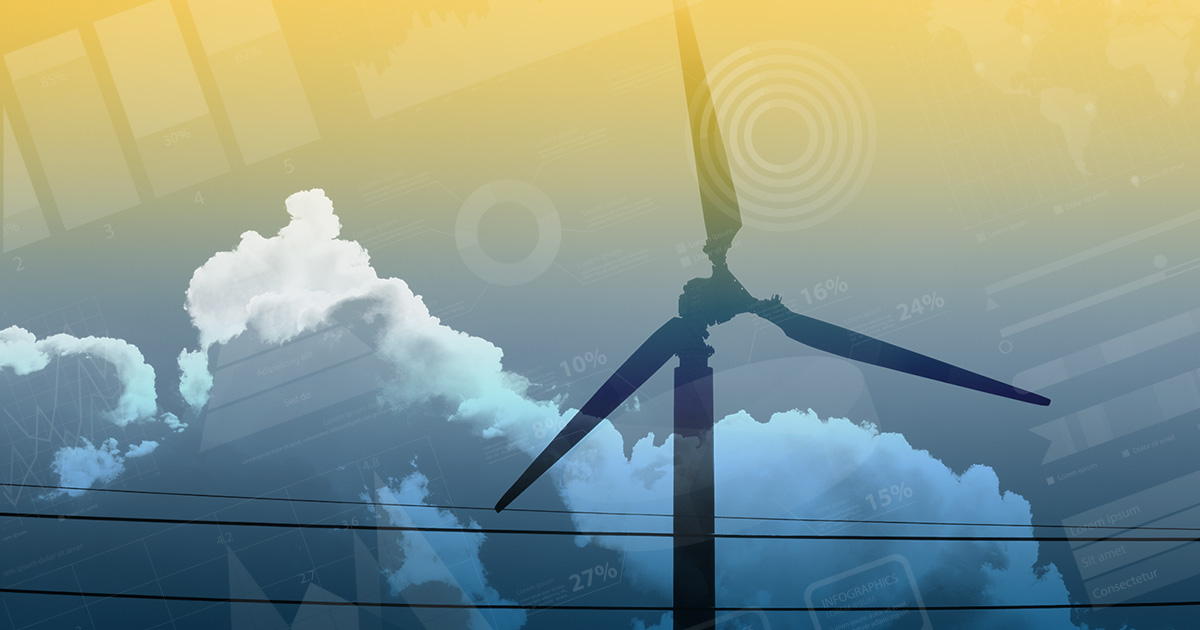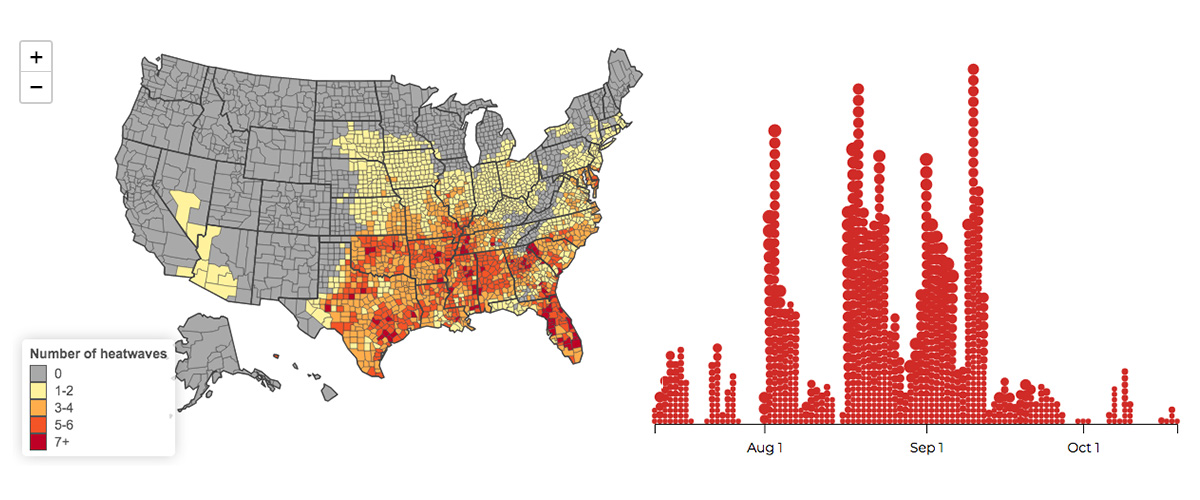 Advocating for evidence to inform decisions that can improve well-being
For evidence to make an impact in improving public well-being, organizations like Mathematica must go beyond generating useful data for our partners—we must be vocal advocates for the use of evidence, ensuring that decision makers know about and consider relevant evidence in making legislative, regulatory, policy, and programmatic decisions. In that spirit, we joined First Lady Jill Biden at the White House for the announcement of a new initiative designed to address gaps in support for children in military or veteran caregiving families, gaps we identified in a report for the Elizabeth Dole Foundation. In light of our findings, a coalition of more than 50 public and private organizations committed to new and expanded resources, programs, and financial pledges in support of the estimated 2.3 million children living with wounded, ill, or injured service members or veterans.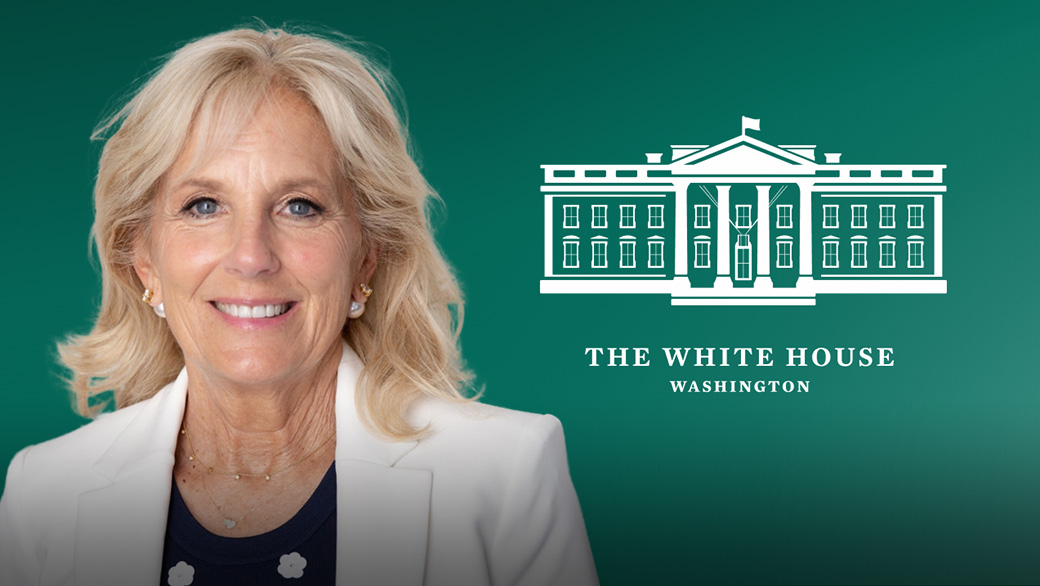 Joining Forces & Hidden Helpers Coalition Honor Children in Military & Veteran Caregiving Families
We met with Capitol Hill staff and published an op-ed in The Hill's Congress Blog to share evidence about the Pregnancy Assistance Fund, a program up for reauthorization that Mathematica found to be effective in improving outcomes for expectant and parenting teens and their children. We also engaged with Senator Maggie Hassan's (D-NH) office to estimate the net costs of helping people remain in their homes and avoid entering institutional care, which informed policy changes suggested in the Better Care, Better Jobs Act.
"Advocating for evidence means doing everything we can, now and in the future, to make sure that evidence is timely, relevant, and accessible."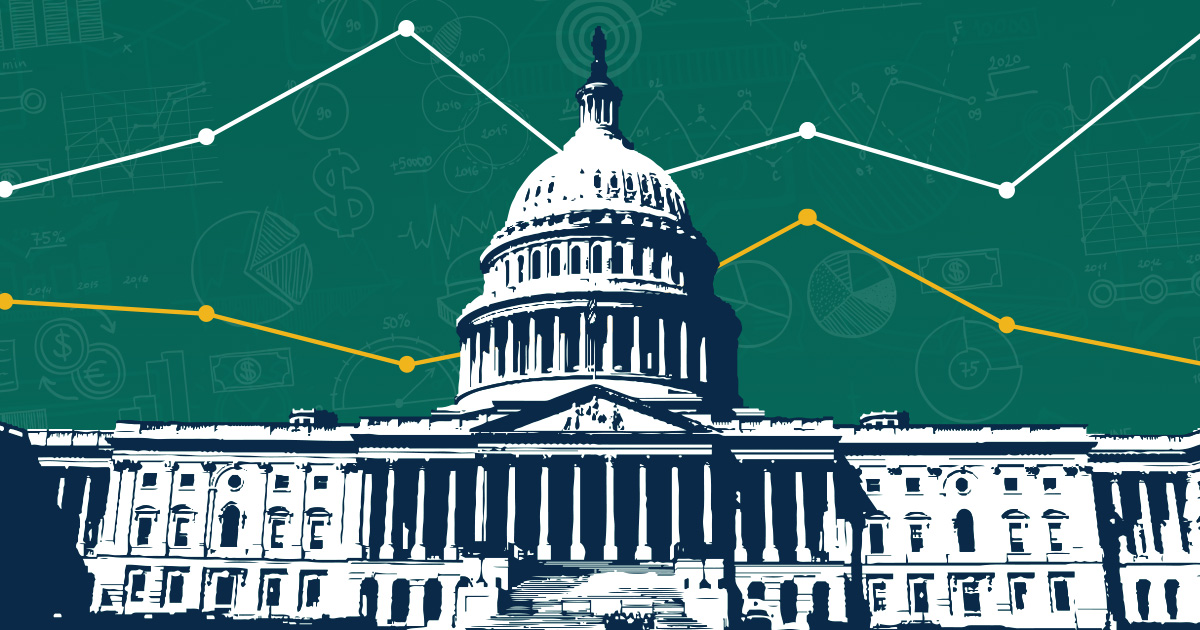 Ahead of the Workforce Innovation and Opportunity Act's reauthorization, we developed a staff-level briefing—summarized in a subsequent blog post—for congressional staff from the House Committee on Education and Labor on key considerations, such as learning more about how job seekers were affected by the integration of workforce services and programs.
In a Mathematica model we developed for St. David's Foundation, we quantified the monetary costs to society and to Texas' Medicaid program if postpartum depression and other maternal mental health conditions go untreated. The work received coverage in the Austin American-Statesman and influenced a new law that provides 12 months of Medicaid eligibility for new mothers in Texas.
As the Washington, DC, Council considered legislation that would reverse 15-year-old education reforms, we briefed the State Board of Education on a recent study that linked a broad package of reforms implemented in 2007, including some that would be changed by new legislation, with improved student learning in math and reading.
Between 2012 and 2021, Mathematica conducted an evaluation for the United States Agency for International Development (USAID) on how to improve early literacy, education, and youth workforce development in Latin America and the Caribbean. The USAID-funded LAC Reads project was an unprecedented, multi-partner investment to better understand what works to address the literacy crisis facing vulnerable populations in the region. In the final year of the project, USAID and Mathematica convened the global education community for a conversation about the current state of evidence-based education and how insights from the LAC Reads project can help light the path to improving literacy across the region.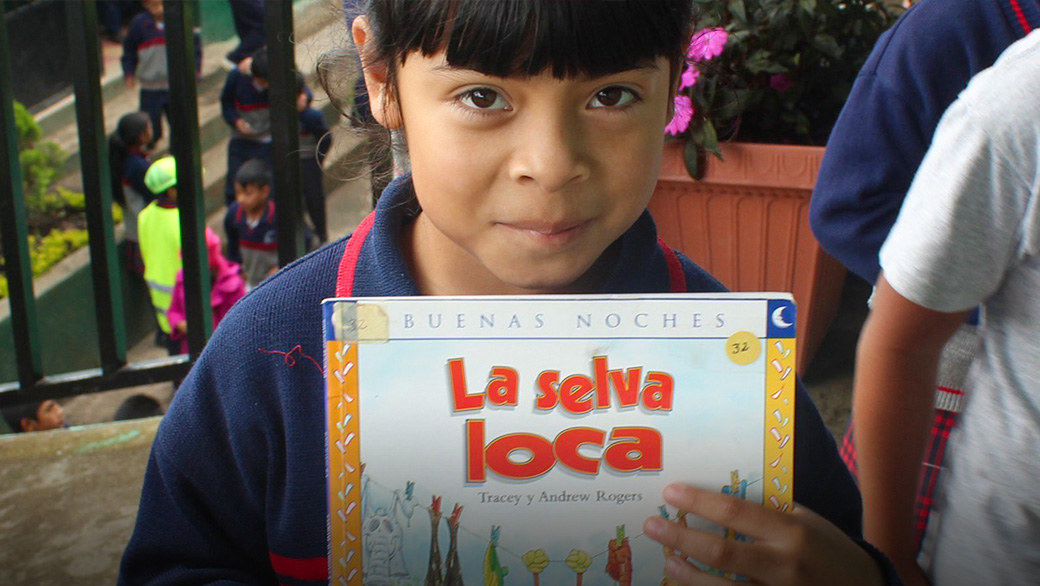 How Evidence from LAC Reads Can Help Close Early Reading Gaps
2022 and beyond
As we look ahead to 2022, the pandemic, inequity, and climate change persist as urgent and far-reaching threats. We are committed to working with our partners in the public, private, and philanthropic sectors to develop effective, lasting, evidence-based solutions to address them. As we do, we are guided by our 15-year vision, unveiled in 2021, which imagines "an equitable and just world in which evidence drives decisions for global impact."