International Research Topics
Health and Nutrition
Mathematica helps its partners to develop, measure, evaluate, and scale solutions to address health problems and strengthen health systems in low- and middle-income countries.
Mathematica works closely with its partners to identify promising strategies and interventions, measure the performance of complex initiatives, and evaluate the effectiveness of specific solution levers. Our goal is to generate evidence and learning that will guide decision-making and advance the field—amplifying the positive impact of our partners' efforts on health and well-being across the globe.
Our international health work spans a range of issue areas, including reproductive health, maternal and child health, nutrition, health system strengthening, infectious diseases, and community health. Our project teams leverage our full suite of capabilities, and expansive global partner networks, to respond to the diverse information and learning needs of our clients. Using tailored approaches and tools, we bring data, evidence, and insights to program design, execution, and refinement processes, and help our partners and the broader field advance evidence-based solutions to the world's toughest health challenges.
Evidence & Insights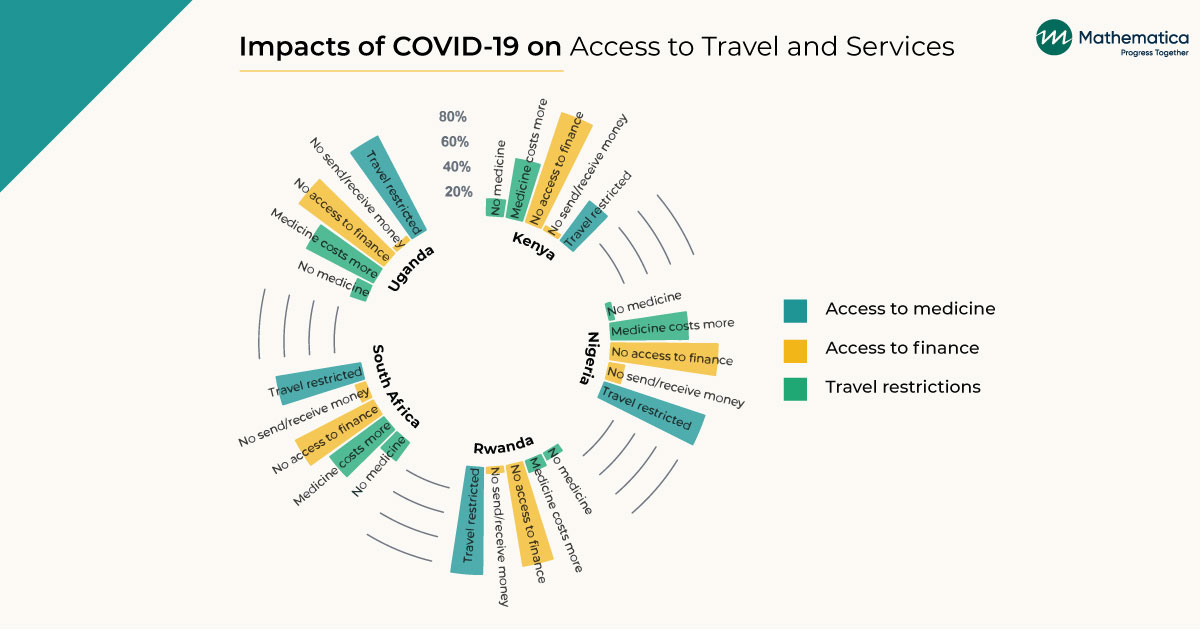 Blog Post
COVID-19 Responses and Impacts: Experiences from Five African Countries
Taking a look at initial survey data from five African countries reveals interesting insights regarding how COVID-19 is shaping access to services and mobility restrictions, coping mechanisms families are using, and early impacts on food security and income.
Learn more
Solutions
Progress is best made together.
Partner with us at the intersection of data science, social science, and technology to progress from inquiry to insight to impact. Our evidence-informed solutions empower you to see clearly and act quickly.
Partners In Progress
See Clearly. Act Quickly.
We can help you shine a spotlight through the dark. Get in touch to learn more about how Mathematica could help advance your mission.
Explore Partnership