LaVerne H. Council Appointed to Mathematica's Board of Directors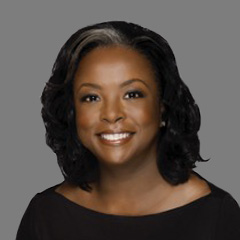 Today, Mathematica announced the appointment of LaVerne H. Council to serve as a member of the organization's Board of Directors. Council is a global operations and information technology strategist. She is a founder and the chief executive officer of Emerald One, LLC and has held executive leadership positions with organizations such as Grant Thornton; Johnson & Johnson; Dell, Inc.; and Ernst & Young, LLC. In her role as the Assistant Secretary for the Office of Information and Technology and Chief Information Officer at the Department of Veterans Affairs, LaVerne not only led technology strategy, investment, and implementation for the largest civilian agency in the federal government, but also developed the most culturally diverse executive leadership team in the federal government. At Mathematica, Council joins 13 other board members committed to helping set the strategic direction and ensure that the organization continues to deliver on its mission of improving public well-being.
"LaVerne is a global leader in uncovering new and innovative ways to leverage technology to improve the lives of millions of people," said Mathematica president and chief executive officer, Paul Decker. "Her expertise and strategic counsel will help Mathematica and our employee shareholders make progress together with our partners around the world."
An expert in digital delivery, technology management, data strategy, and the implementation of agile solutions, Council will guide Mathematica in continuing to develop innovative and transformative technology solutions that help clients improve policies and programs serving people in the United States and abroad.
"Technology can be a powerful force in improving people's lives," said Council. "I look forward to working with Mathematica to find new and innovative opportunities to integrate technology, data science, and analytics into social science and public policy."
Council has a strong affinity for Mathematica's mission of improving public well-being, and has demonstrated her commitment to this cause as a member of organizations such as the March of Dimes National Board of Trustees, the United Nations Foundation's Girl Up Board of Advisors, Board of Overseers for Columbia University's Mailman School of Public Health, and as a Board Director for ConMed, Inc., a medical device company. She has been widely recognized for her leadership in business and technology, particularly in the field of health care. Council received an honorary Doctorate of Business Administration from Drexel University and holds a Master's of Business Administration from Illinois State University.