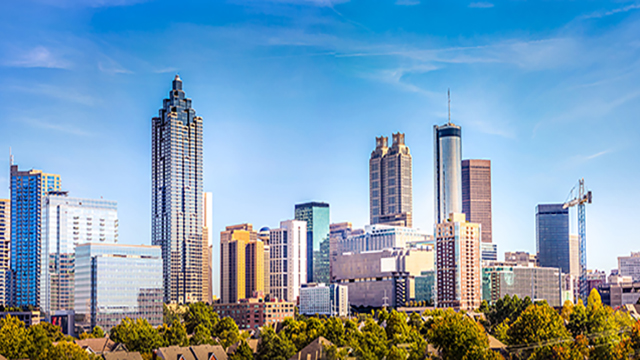 Jonathan Morse, senior vice president and managing director of Mathematica's Health Program Improvement Division, and Clint Eisenhower, director of state Medicaid programs, will team up to share their thoughts on state impacts and expectations for the Centers for Medicare & Medicaid Services Medicaid program integrity strategy at this year's NAMPI Annual Conference in Atlanta, Georgia. Morse and Eisenhower join Brad Hart, inspector general of the Illinois Department of Healthcare and Family Services and treasurer of NAMPI. The panel will share insights on how states can leverage the strategy to improve their state Medicaid and program integrity operations, policies, and processes. The presentation will be held on Monday, August 26, at 2:10 p.m. in Atrium A703.
In addition to their presentation, Morse and Eisenhower will be on hand to discuss Mathematica's Medicaid services and expertise in the following:
Contact Jonathan Morse at 202-838-3601/jmorse@mathematica-mpr.com or Clint Eisenhower at 410-907-0870/ceisenhower@mathematica-mpr.com to learn more about how to progress together on your Medicaid program integrity journey.
About Jonathan
Jonathan Morse leads Mathematica's work in health program improvement to advise mission-driven health clients in federal and state government to strengthen and implement programs. He leads work across diverse sectors, including data analytics, clinical quality measurement, data validation and testing, payment model implementation, program integrity, learning collaboratives, and technical assistance. Before joining Mathematica, Morse was acting deputy administrator and deputy center director for the Center for Program Integrity at the Centers for Medicare & Medicaid Services. He has a J.D. from the University of Maryland.
About Clint
Clint Eisenhower's expertise lies in Medicaid program integrity, enterprise risk management, process improvement, and program and operations management. Eisenhower has worked extensively on initiatives to improve Medicaid program integrity by identifying and addressing Medicaid vulnerabilities and state and federal priorities. Before joining Mathematica, Eisenhower held positions at the Centers for Medicare & Medicaid Services Center for Program Integrity, the Pennsylvania Department of Human Services/Department of Public Welfare, the Pennsylvania Department of the Auditor General, and the Pennsylvania Department of State. He has a B.A. in political science from Lebanon Valley College.