Monitoring, Evaluation, and Learning (MEL) in International Development: Our Expert Panel Reconvenes to Answer Your Questions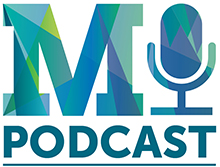 In July 2016, several experts in international research and program evaluation convened for a Mathematica forum on the tools and methods that program funders can use to measure a program's outcomes and evaluate its success in achieving its goals. The discussion focused on an approach known as monitoring, evaluation, and learning (MEL), which targets resources toward comprehensively monitoring performance, selectively evaluating activities, and supporting continuous learning. Drawing a large crowd of attendees, this successful event helped stakeholders better understand the difference between MEL and traditional program monitoring and evaluation—and how results from this work can serve to inform decision making through the ongoing collection of data and evidence.
In this new episode of Policy in Perspective, the forum panel, including Matt Sloan (Mathematica), Jackie Williams Kaye (Wellspring Advisors), Joshua Kaufman (U.S. Agency for International Development), and Clemencia Cosentino (Mathematica), has reconvened to address many of the questions that went unanswered during the forum. Delia Welsh (Mathematica) moderated the forum panel. Listen to the episode now!