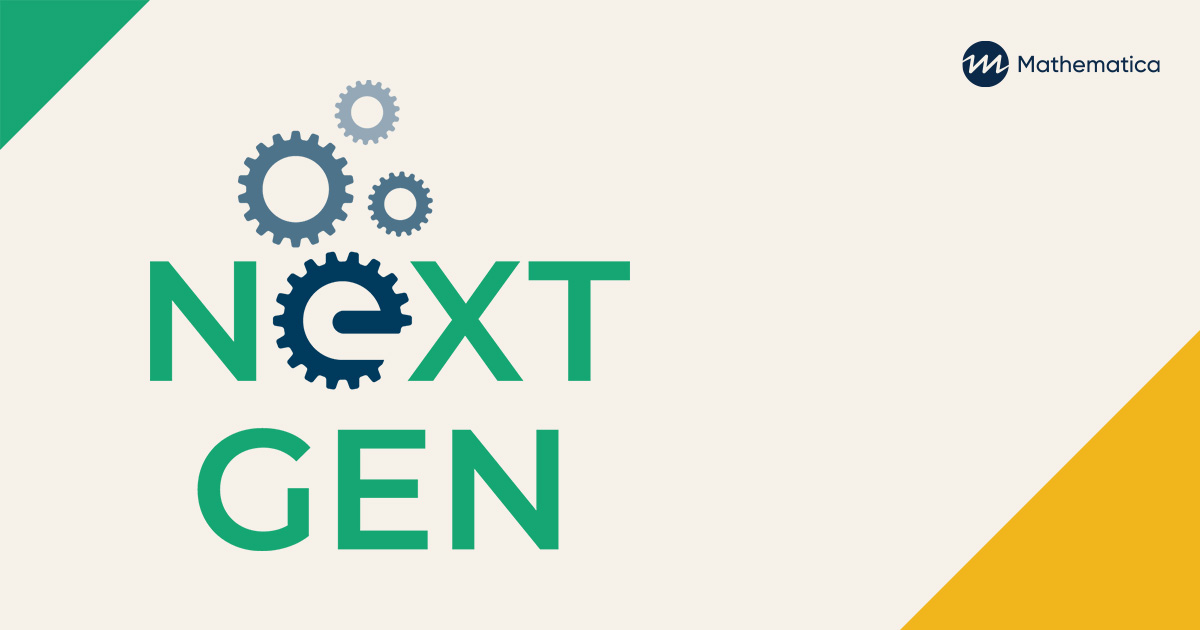 Despite recent improvements in the overall job market, many individuals—including many individuals with disabilities—continue to face obstacles to gainful employment and economic independence. The Office of Planning, Research, and Evaluation (OPRE) in the federal Administration for Children and Families has spent decades studying strategies to help low-income individuals find and keep good jobs. To further build this evidence, Mathematica is pleased to partner with OPRE on the Next Generation of Enhanced Employment Strategies (NextGen) Project.
We are currently looking for and beginning to work with programs offering innovative approaches to promote employment and economic security among low-income individuals with complex challenges to employment. Beginning in 2020, Mathematica will evaluate the effectiveness of approximately nine of these programs. We know that complex problems often require diverse solutions, so we're interested in looking at a wide variety of programs that include interventions such as work opportunities, treatment for health conditions, personal and workplace supports, and opportunities to build hard and soft skills. We're also interested in learning more about interventions delivered in a variety of ways, including through public-private partnerships, interagency collaborations, government initiatives, nonprofit agencies, or social enterprises—organizations that hire workers who face complex challenges to produce goods or services for commercial sale. Additionally, the project is working closely with the Social Security Administration to include programs offering employment-related early interventions for individuals who are or could be eligible for Supplemental Security Income (SSI).
Participating programs will gain crucial evidence of their impacts on participants, and useful feedback on program implementation and costs that can be used to improve operations. If you know of any programs that might be good candidates for inclusion in this project, please visit the NextGen Project page or email NextGenProject@mathematica-mpr.com.