Preparing Young People for the Future: Evaluating the Impact of the YouthBuild Program
2010-2017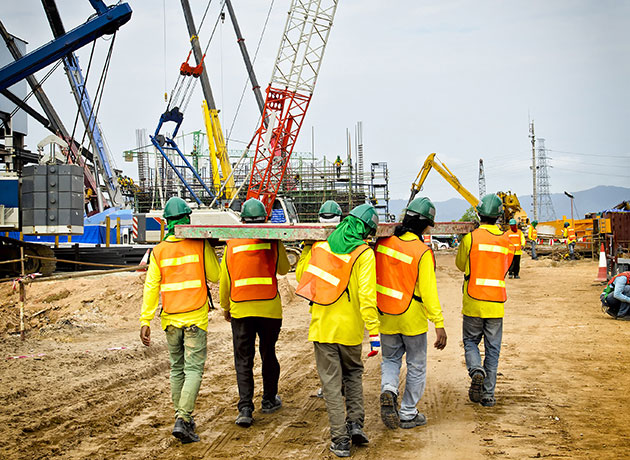 Compared to peers who remain in school, high school dropouts are more likely to be disconnected from school and work, incarcerated, unmarried, and have children outside of marriage. YouthBuild, a youth and community development program funded by the Department of Labor (DOL), that focuses on housing, education, employment, crime prevention, and leadership development. The program helps high school dropouts attain a diploma or general equivalency diploma and teaches them construction skills geared toward career placement.
The evaluation of YouthBuild is measuring core program outcomes—including educational attainment, postsecondary planning, employment, earnings, delinquency and involvement with the criminal justice system, and youth social and emotional development. The target population is out-of-school youth ages 16 to 24 who are from low-income families, in foster care, offenders, migrants, disabled, or are children of incarcerated parents. The study team recruited 75 YouthBuild sites (funded by DOL or the Corporation for National and Community Service) and enrolled nearly 4,000 young adults. Study participants were randomly assigned to either the treatment group, to receive YouthBuild services, or to the control group. Participants are being followed for four years to address the following research questions:
Operation: How is YouthBuild being used? How does local context affect program implementation and available services?
Participation: What are the characteristics of youth who enroll in the study? How are these characteristics shaped by YouthBuild recruitment and screening practices?
Impacts: What are YouthBuild's impacts on educational attainment, life and career planning, and aspirations; employment, earnings, and job characteristics; crime and delinquency; and social-emotional development, identity development, and self-regulation?
Costs: How does the net cost per sample member compare to program impacts?
Mathematica, as a subcontractor to MDRC, designed and implemented a web survey of YouthBuild grantees and three mixed-mode surveys of youth. Data from the grantee survey informed the process study. The youth surveys are the primary source of data for the impact analyses. The first follow-up survey of youth was conducted 12 months after random assignment and achieved an 80 percent response rate. Additional follow-up surveys take place at 30 and 48 months after random assignment and are conducted in English and Spanish. The data collection strategy includes a mixed-mode approach that provides an incentive for youth to respond via the web, and includes telephone and field follow-up for nonresponse. The study incorporates an adaptive design as well as innovative sample outreach and retention strategies, including the use of social media and texting as age-appropriate communication channels.