Projects
Evaluation of the Pathways to Careers Program
2009-2021
Prepared For
SourceAmerica

The SourceAmerica® Pathways to Careers™ (Pathways) program helps individuals with intellectual or developmental disabilities or a diagnosis of autism obtain competitive integrated employment aligned with their skills, interests, strengths, and abilities. SourceAmerica, in consultation with Marc Gold & Associates (MGA,) developed the customized employment service model. Mathematica is conducting an independent evaluation of Pathways under contract to SourceAmerica, one of two nonprofit organizations that administer the AbilityOne Program. AbilityOne creates employment opportunities on federal government contracts for people with disabilities through a network of nonprofit agency partners. MGA trained Pathways staff on the key, customized employment service components and provided technical assistance after the program launched.
Pathways comprises six service components.
Discovery and a career plan: Discovery is conducted to understand the strengths of a Pathways participant and to reveal each person's job-related interests, skills, and conditions for employment success. To identify a participant's ideal work conditions, Pathways staff members talk with the person and with people who know him or her best. Staff also observe the participant in familiar and new settings, including in his or her home and community, over 10 to 15 Discovery sessions. Discovery culminates in a career-planning meeting to identify the criteria for the ideal paid internship or customized job match to guide customized internship or customized job development. Pathways staff also coordinate access to benefits counseling so that participants can understand how an internship or job will affect their benefits and eligibility.
Employer engagement, customized internship, and job development: Participants can opt for a paid internship or move directly into customized employment. Some participants, particularly those with a work history, often prefer to directly enter employment following Discovery. Pathways staff identify, research,

and conduct outreach to employers in the community, covering a diverse array of business lines, locations, and company sizes, to offer customized internship and employment opportunities to participants. Staff also conduct direct internship and job development for participants if their career plan does not match with any employer partners.

Expanded Discovery and paid internships: Participants can experience one or more 8- to 12-week paid internships. If a participant chooses an internship as part of their career-planning process, it enables staff to affirm or expand on what they learned about the participants during Discovery to further identify each participant's job-related interests and ideal conditions for success. The internships also enable participants to try different job responsibilities, determine whether a job is suitable for them, and develop a greater experience base from which to make decisions about employment. During the internship, Pathways—rather than the employer—provides the salary and fringe benefits. At the end of the internship, if a participant receives a job offer, he or she can take the job or consider another internship or employment option.
Integrated and naturally referenced employment supports and a career support plan: During an internship or in employment, employers and participants can receive training facilitation, job coaching, and other supports from Pathways staff to enhance the natural training and supports that employers provide in the workplace. These services are meant to increase employers' participation and reduce the need for outside employment supports. Staff develop a career support plan for each participant based on the employment supports identified through Discovery and expanded Discovery and during work experiences.
The Employer Payroll Tax Adjustment (EPTA): The EPTA is a unique research component of the Pathways service model that begins when the participant accepts a job offer. The EPTA is designed to be a mechanism by which some of the savings to the federal government derived from the employment of people with significant disabilities (through their reduced participation in public health insurance and federal disability programs) can be shared with the employers who hire them. The EPTA is being simulated and evaluated as part of the Utah Pathways demonstration activities.
Post-employment career support: Pathways staff provide additional career support after a participant accepts a job offer. Staff help address concerns that the participant or employer may have about the participant's success in the job. If funding is available, staff work with participants and employers to identify training, professional development, educational opportunities, and mentors who will support the participant's career development.
Pathways is up and running in five sites—Clearfield, Utah, established in 2012, with the addition of three other sites in 2015 and one in 2018. For more information about Pathways, please contact Brian DeAtley at SourceAmerica at BDeAtley@sourceamerica.org. For more information about Mathematica's evaluation of Pathways, please contact Noelle Denny-Brown at NDenny-Brown@mathematica-mpr.com.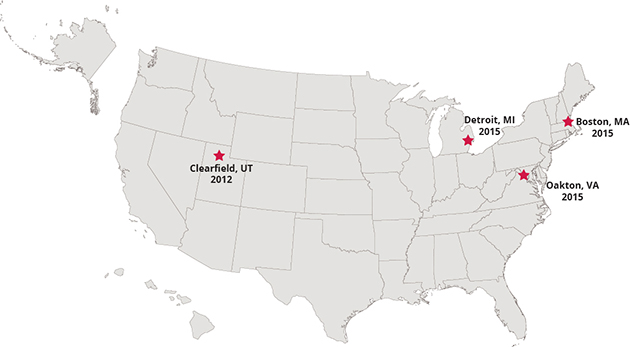 Evidence & Insights From This Project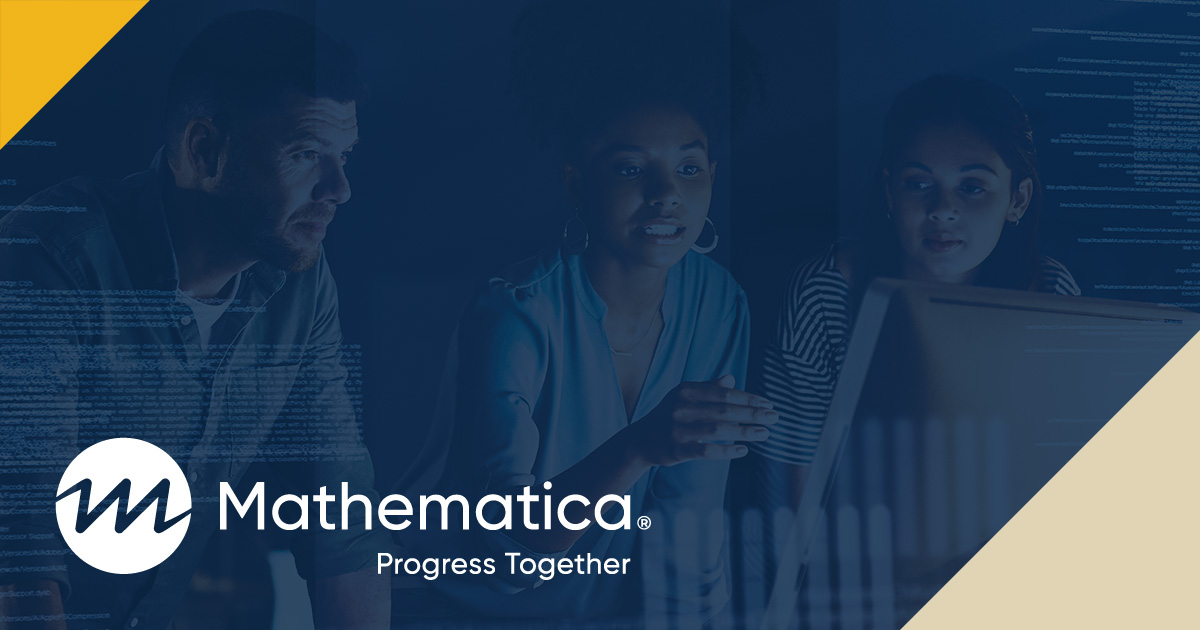 Publication
The SourceAmerica Pathways to Careers™ Demonstration Pilot in Utah: Interim Evaluation Report, Executive Summary
The report documents the activities of the pilot Pathways project in Utah and the experiences of participants from the time the pilot project launched in May 2012 through December 2016, the fourth full year of implementation.
Learn More
Related Staff