Welcome to the APHSA National Health & Human Services 2022 Summit

Our Mathematica experts are excited to join you in-person to take part in this gathering to share the latest on policies and programs relating to health and human services. During the summit, our experts will take part in a session on environmental justice and lead a discussion with state and local leaders on the intersection of human services and climate change.
Learn about our experts who will be at the summit, the sessions they will be in, as well as the solutions, and evidence and insights on the intersection of public health and human services Mathematica has to offer.
Attend this summit session with Mathematica experts:
The Role of Human Services in Fighting for Environmental Justice
When: Tuesday, June 14, 2022, 11:15 AM – 12:15 PM
Where: Salon FG
Presenters:
Anu Rangarajan, Senior Vice President, Climate Change, Mathematica
Matt Stagner, Vice President, Mathematica
Chloe Green, Policy Associate, Food and Nutrition Services, American Public Human Services Association
Recent climate events in Louisiana and Texas required human services agencies administering D-SNAP and energy assistance to respond to the widespread need of families hit hardest by the adverse weather events. In this session we will explore the intersection of environmental justice and human services by illustrating how climate events disproportionately affect vulnerable populations that are less able than others to adapt to or recover from climate impacts.
Solutions: Learn, Innovate, Improve
LI2 is an evidence-driven framework and process for change designed to unite those doing the work and researchers toward a common goal: building evidence to improve lives.
Learn More
Partners In Progress
Anu Rangarajan
Senior Vice President, Climate Change
View Bio Page
Matthew Stagner
Vice President
View Bio Page
Evidence and Insights on the Intersection of Public Health and Human Services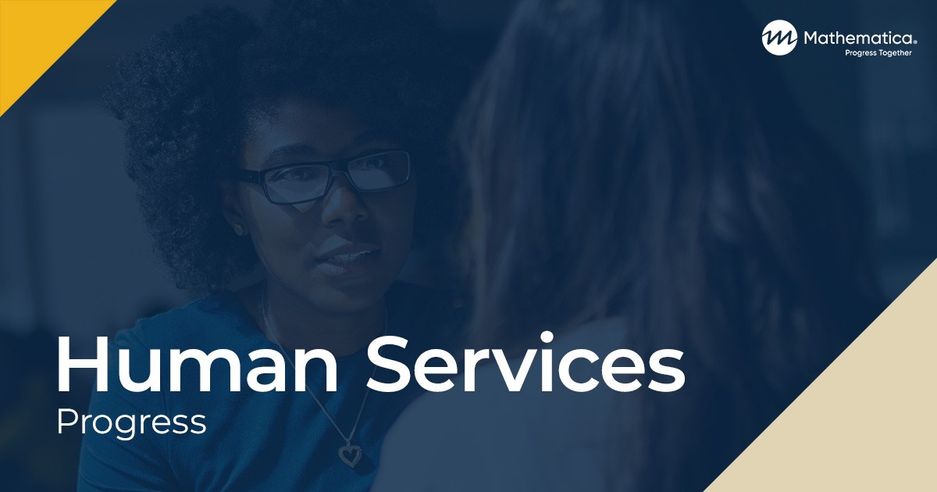 Publication
Early Childhood Home Visiting Models: Reviewing Evidence of Effectiveness
This brief gives an overview of HomVEE and summarizes key findings from the review as of December 2020.
Learn More
Solutions
Progress is best made together.
Partner with us at the intersection of data science, social science, and technology to progress from inquiry to insight to impact. Our evidence-informed solutions empower you to see clearly and act quickly.