Participants in competency-based information technology programs at community colleges are completing programs quickly and are experiencing stable employment rates and higher wage growth than the national average, according to a comprehensive four-year study from Mathematica Policy Research.
The programs in the study, funded by a grant from the U.S. Department of Labor (DOL) and offered by a consortium of community colleges, allow students to move through material independently, advancing after they demonstrate content mastery. The programs target workers who have lost their jobs as a result of offshoring or foreign trade as well as veterans and other adult learners.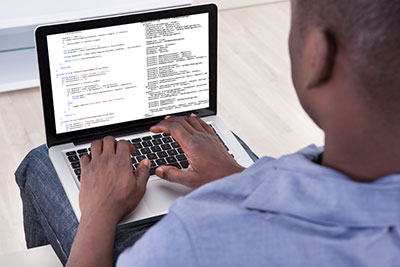 Although proponents of competency-based approaches view them as a potential solution to the need for flexible, career-relevant programs and to employer demand for skilled workers, research on how the programs influence student outcomes has been scant.
"Finding ways to improve the life trajectories of economically dislocated and low-skilled adults is a mounting policy challenge," said Mathematica Senior Researcher Ann Person, who directed the study. "Competency-based approaches have potential for helping these individuals get the training and credentials they need to succeed in the labor market."
Findings from the study include the following:
Consortium-wide, 35 percent of participants completed their program of study; their employment rates started and remained high, and wages for employed participants increased after program enrollment at a higher rate than the national average.
Participants completed programs quickly, taking, on average, less than two terms to complete their first industry certification preparatory course and approximately four terms to complete certificates and degrees.
Completion rates for "gatekeeper courses"—that is, those required to advance to the next level—were slightly lower for participants than for comparison students, while differences in participants' and nonparticipants' credential completion rates varied by college and may reflect unobservable differences between the groups.
The research team recommends that colleges offer multiple options to students, including competency-based models, which appear well suited for those who are mature and academically well prepared.
Reports from the study include the following:
About the Programs
Between 2011 and 2014, DOL awarded nearly $500 million per year to individual community colleges and consortia of institutions working together, through the Trade Adjustment Assistance Community College and Career Training (TAACCCT) grant program. A consortium led by Sinclair Community College in Dayton, Ohio, received a $12 million grant for a three-year project focused on competency-based IT instruction for TAA-eligible, veterans, and other adult learners. With co-grantees Broward College in Fort Lauderdale, Florida, and Austin Community College in Austin, Texas, Sinclair implemented programs that "adapted and adopted" the Western Governors University model of competency-based education in four IT programs: programming in Austin, technical support at Broward, and networking and software development at Sinclair.