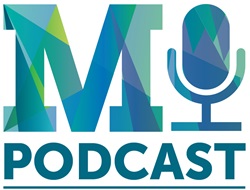 A new podcast and video highlight Mathematica Policy Research's key role in a major effort in U.S. health care reform—the development of accountable care organizations (ACOs), which are networks of providers designed to deliver more efficient, higher quality care for Medicare beneficiaries.
In the latest episode of Mathematica's "Policy in Perspective" podcast, researchers Sonya Streeter and Craig Schneider discuss the development of learning systems for ACOs. The Center for Medicare & Medicaid Innovation commissioned Mathematica and several partner organizations to work with more than 500 ACOs across the country to help them learn and share best practices as they aim to deliver better patient care while avoiding duplicative services, medical errors, and excessive costs. The podcast features a discussion about the newest type of ACO, the Next Generation model. The ACO networks represent an important test of the move from the fee-for-service model of health care, in which providers are paid for the volume of care they give, to a value-based system, in which providers are paid based on the quality and efficiency of their services.
Download the Accountable Care Organizations Podcast
A new video demonstrates a web-based, interactive dashboard for Pioneer ACOs, one of the four models of networks for which Mathematica has developed flexible learning systems. The dashboard enables individual Pioneer ACOs to see and analyze performance results for cost and quality, and to benchmark this information against that of their peers.
Learn more about Mathematica's work in developing learning systems for ACOs, which includes webinars, action groups, learning collaboratives, dashboards, and regional and national in-person meetings to share successful models and achievements.