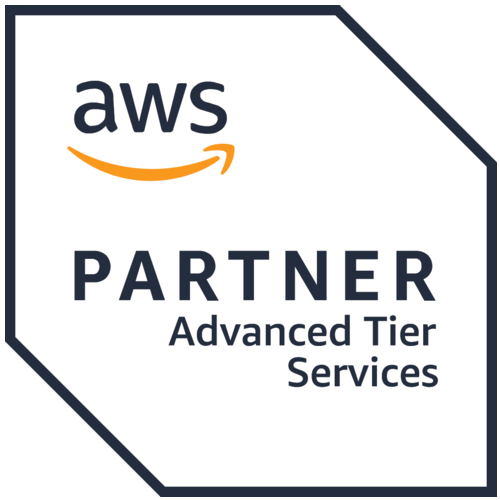 Mathematica today announced it has achieved Advanced Tier Services Partner status in the Amazon Web Services (AWS) Partner Network. The Advanced Tier designation, achieved by limited AWS Partners, recognizes Mathematica's expertise with the AWS cloud platform, deep bench of AWS-certified staff, and long-standing record of customer satisfaction.
Mathematica began its journey as an AWS Partner in 2017, using AWS platforms to navigate a range of complex projects that harness data solutions to improve well-being. Recent success achieved in collaboration with AWS includes a data-analysis platform powering the early identification of chronic kidney disease and an analytics platform and report repository improving access to data for MassHealth agencies and partners.
"Becoming an AWS Advanced Tier Partner is an important facet of Mathematica's commitment to harnessing rich data sources and innovative technology to help mission-driven organizations make smarter, faster decisions," said Noland Joiner, vice president and chief technology officer of health care at Mathematica. "We are proud to use AWS, combined with our data analytics expertise, to deliver invaluable support to government, philanthropic, and commercial organizations."
Mathematica is increasingly using AWS to deploy solutions for commercial health care and life sciences organizations. Using Amazon QuickSight, Mathematica built a customizable Price Transparency Dashboard that combines cutting-edge data science with in-depth knowledge of payer price data to inform hospital decision making. The customizable dashboard is now listed publicly and available for simplified procurement on AWS Marketplace. In the life sciences and medical technology industries, Mathematica is using AWS infrastructure to help companies access and use real-world data seamlessly for a variety of purposes. As one of the few organizations with 100 percent access to data files for Medicare Parts A, B, C, and D, as well as Medicaid claims data, Mathematica uses AWS platforms, such as the Amazon Data Exchange, to ensure our comprehensive solutions and deep expertise with data from the Centers for Medicare & Medicaid Services are readily available to clients across the health care and life sciences industry.
"While becoming an Advanced Tier Partner is a significant milestone in the Mathematica–AWS partnership, we view this achievement as just the start of our journey and are excited to step forward together to support evidence-based decision making among our clients," said William Reeves, director of strategic partnerships at Mathematica.