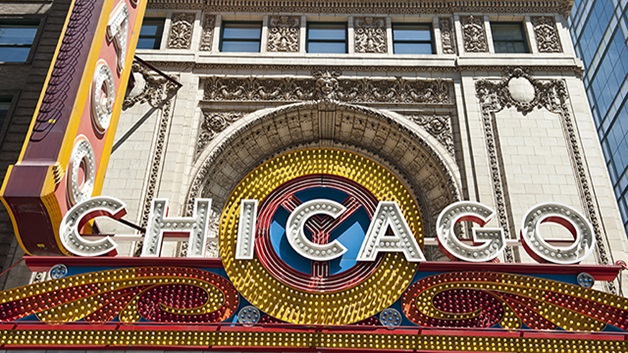 Mathematica experts will showcase their expertise in providing business analytics and data quality development for the Medicaid and CHIP (Children's Health Insurance Program) Business Information Solution (MACBIS) at this year's Medicaid Enterprise Systems Conference in Chicago. Experts will participate in presentations, workshops, and panels and will offer live demonstrations of how the Centers for Medicare & Medicaid Services (CMS) and others will view state Medicaid data in Booth 5 in the exhibit hall.
Mathematica will also be teaming up with CMS in several CMS-sponsored panels and workshops to help attendees navigate new changes in Medicaid data use.
Principal Program Analyst Amy Wodarek O'Reilly and Data Analytics Lead Megan Reilly will join Julie Boughn from CMS on Monday, August 19, from 3:30 to 6 p.m., in a CMS workshop titled "Can We Make Toolkits Obsolete?" The interactive workshop, for federal and state government staff only, is intended for CMS and states to collaborate on an innovative approach to help states achieve their program goals and implement state systems implementation projects as they shift to an outcomes-based paradigm.


Researcher Brian Johnston joins Cathy Benoit from CMS on Wednesday, August 21, at 9:15 a.m. for "Data Quality: A Continuous Improvement Journey," focusing on the migration from the Medicaid Statistical Information System to the Transformed Medicaid Statistical Information System (T-MSIS). The session will provide a brief overview of the data quality improvement efforts, the current status of T-MSIS data quality, and future expectations for states' data quality reporting. The workshop will emphasize the connection of data quality efforts to the application of the data in analyses. An invited state representative will provide a walk-through of their continuous improvement journey and share some of their struggles and lessons learned.


Senior Fellow Carol Irvin joins Barbara Richards from CMS on Wednesday, August 21, at 11 a.m. for "It's Show Time: Releasing and Using T-MSIS Data for Data-Driven Decision Making." This panel presentation will focus on CMS's plans for releasing T-MSIS data to the research community, provide insights into profiling T-MSIS data quality for that community, and discuss forthcoming public reports that use the data and other CMS efforts focused on reducing state reporting burden.


Data Analytics Lead Kayshin Chan will jointly lead an interactive workshop with Nuna to demonstrate the T-MSIS Data Quality Tool and T-MSIS Operations Dashboard on Wednesday, August 21, at 1 p.m. This session is targeted for state Medicaid staff who use the tools and is intended to elicit feedback on the current build and future iterations.
In addition to the panel discussions, demos, and workshops, Mathematica Researcher Julia Baller and Senior Researcher Allison Barrett will present on the following topics:
"A Framework for Assessing the Quality of Administrative Data," on Tuesday, August 20, at 2:15 p.m.


"Identifying Medicaid Beneficiaries Who Would Benefit from Integrated Physical and Behavioral Health Care," on Wednesday, August 21, at 8 a.m.
Visit us at Booth 5 in the exhibit hall for expertise and guidance on navigating the new Medicaid data systems.