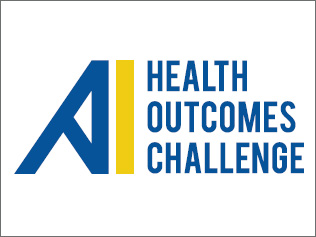 The Centers for Medicare & Medicaid Services (CMS) selected Mathematica as a finalist in the first stage of its Artificial Intelligence (AI) Health Outcomes Challenge. Mathematica is partnering with The Health Collaborative, the Patient Advocate Foundation, and MediaAgility on a solution leveraging artificial intelligence and other industry-leading methods to achieve a number of goals to drive primary care transformation. Mathematica was among the 25 teams selected to advance to Stage 1.
An initiative of the CMS Innovation Center (CMMI), in collaboration with the American Academy of Family Physicians and the Laura and John Arnold Foundation, the AI Health Outcomes Challenge offers innovators an opportunity to develop and demonstrate AI and machine learning technologies– such as deep learning and neural networks— that can aid clinicians in predicting health outcomes and keeping patients healthy. Mathematica's solution aims to achieve 3 goals to transform primary care delivery:
Enable primary care providers to manage their growing caseloads and financial risk using automation and AI
Allow patients to co-create their treatment plan with their provider
Create a scalable AI solution that supports CMMI's primary care portfolio and infrastructure
"We're excited to make the first round in this challenge and use our expertise to help transform the health care delivery system, particularly primary care," said Alex Bohl, director of data science and team leader. "This work aligns with our mission to improve public well being, while the collaboration with CMMI, the Health Collaborative, and the Patient Advocate Foundation speaks to our deep culture of partnerships for progress. Also, by working in concert with MediaAgility we are able to leverage the power of Google Cloud's AI capabilities to provide novel AI applications."
The CMS AI Health Outcomes Challenge engages with innovators from all sectors – not just healthcare. The Challenge aims to develop AI-driven predictions for healthcare providers and clinicians, including those participating in CMS Innovation Center models.