Family Support Topics
Child Welfare
Understanding the risk factors children face helps strengthen the work of child welfare agencies and programs.
Mathematica contributes to these efforts by advancing research on child welfare programs. We work across a range of issues to provide expertise on the design of child abuse and neglect studies, evaluation technical assistance for homelessness prevention efforts, predictive analytics on service usage, and data-driven evaluations of home visiting and other programs.
Evidence & Insights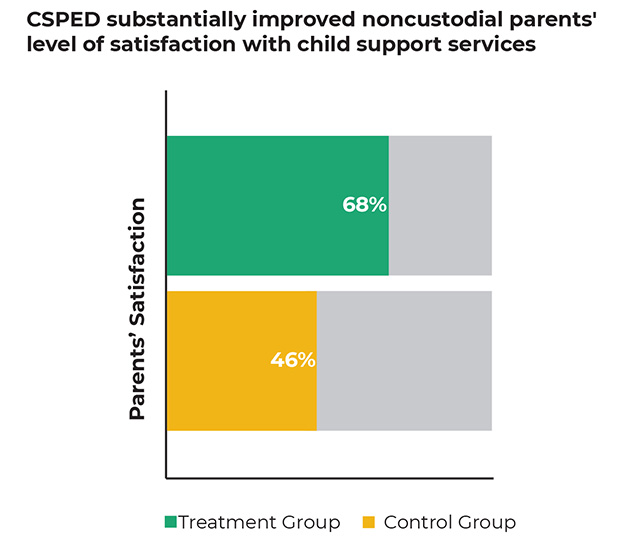 News
New Study of Program for Noncustodial Parents Reveals Large Effect on Parents' Level of Satisfaction with Child Support Services
Parents who participated in the Child Support Noncustodial Parent Employment Demonstration (CSPED) reported substantially higher levels of satisfaction with child support services compared with those who did not participate in the program.
Learn more
Services & Products
Progress is best made together.
We believe in close partnership - whether you're a small non-profit or a federal government agency, we stick with you to help you see clearly and act quickly.
Partners in Progress
Sarah Avellar
Senior Researcher
View Bio Page
Sally Atkins-Burnett
Senior Fellow
View Bio Page
Elizabeth Cavadel
Senior Researcher
View Bio Page
See Clearly. Act Quickly.
We can help you shine a spotlight through the dark. Get in touch to learn more about how Mathematica could help advance your mission.
Explore Partnership