Mathematica turns 50 this year, and for 40 of those years, I have been fortunate to have been part of this amazing mission-driven organization.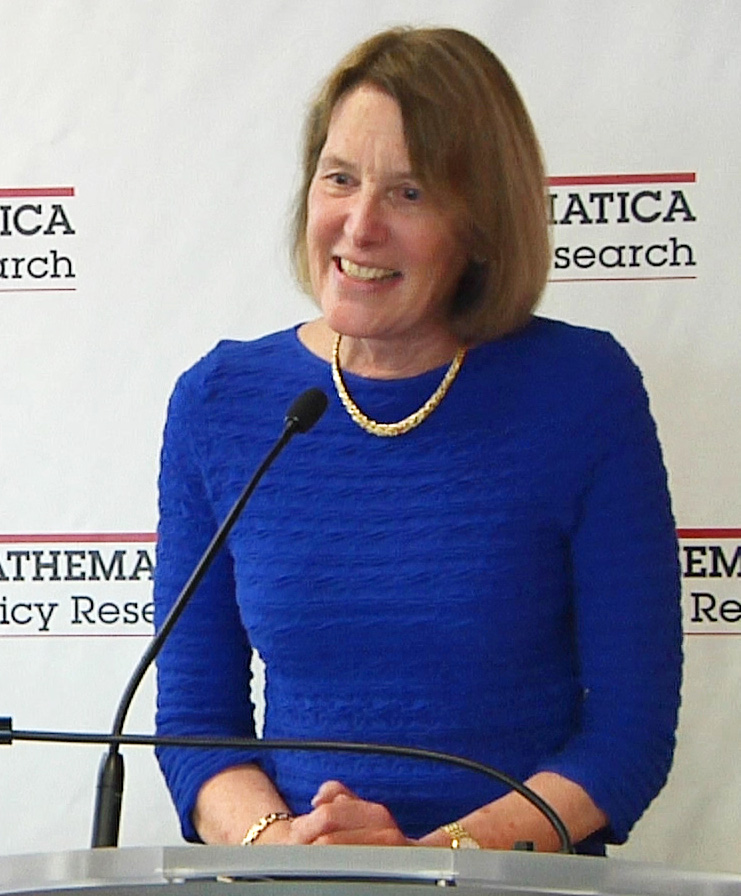 Throughout our history, our focus has been on bringing the highest standards of quality, objectivity, and excellence to our work. Those elements are stated in our mission, and have been a huge part of the culture of working at Mathematica. But understanding what those elements really mean takes some time and experience.
I remember so clearly when I came to really understand what those principles meant. Many years ago, I was working with two colleagues—Tom Fraker and Harold Beebout—on a congressionally mandated study to evaluate the impact of cashing out the food stamp program in Puerto Rico. Cashing out food stamps has been a policy consideration for the entire 50-year history of Mathematica, and Puerto Rico was the first (and continues to be one of the few) parts of the United States to cash out food stamps.
One Saturday (all day), we were sitting in our DC office poring over every single paragraph of our draft congressional report, agonizing over whether an effect was small or moderate, and being each other's harshest critic about what we wrote, how we wrote it, and what it meant. It was that project, that report, and that day when I realized that I had to up my game to be successful at Mathematica. It wasn't that what I had done was bad; I think it was probably fine. But it wasn't what it needed to be in terms of clear thinking and excellent writing. I've tried to bring that lens to everything I worked on since and know that I could not have done it without that same high expectations, but also respect, of all of my colleagues at Mathematica, as well as at our clients and research partners.
Our principles and our approach helped to set us apart, but I firmly believe that what has helped drive our success has been the fact that as an employee-owned company, each and every person with a Mathematica name badge – from the operations staff, to the fresh-faced grad student, to our president and CEO – has some responsibility for Mathematica's future.
It wasn't always that way, and that wasn't an easy decision for those of us who came to that crossroads in the mid-eighties. The company had struggled as one of many subsidiaries of a larger corporation, and the focus on "shrinking the federal government" led to shrinking funds for the kind of research at which we excelled at the time.
In 1986 a group of us were deciding whether to invest our meager savings to buy ourselves out of our parent company and become employee-owned. I was still young and didn't have a lot of savings. I went to visit my parents to discuss this with them and my dad probed me about the company. Was it a good place to work? Who were our competitors? How did we stack up against them? I told him that I thought we did excellent work, and that everyone went above and beyond on a daily basis. I told him the story of the Puerto Rico study, and the laser focus on quality and objectivity. He told me that it was an easy decision. That I should invest in the company, and that I should also realize my responsibility in making the company successful, both in terms of the work I would do and the people I would help recruit and develop. It was great advice and led to a successful career, both professionally and financially.
Forty years is a long time. When I started at Mathematica, we (Mathematica and I) were both young. We grew up together. Early on, I worked on evaluating the impacts of the Negative Income Tax, as did everyone at the company. Many parts of Mathematica have changed over my time here. We now have nearly 1200 people working throughout the country. In addition to our "traditional" researchers who are doing anything but traditional work, we have people who are focusing on program improvement and data analytics, people who are applying what we've learned in the U.S. and taking those methods and knowledge to countries throughout the world.
But the one thing that has never changed is the very thing that made me come to appreciate what Mathematica meant… those same principles of bringing the highest standards of quality, objectivity, and excellence to our work.