Goal4 It!™
A science-informed approach to achieving economic independence by activating motivation and commitment to change
Goal4 It!™ was co-created by researchers and practitioners of human services as an alternative to case management and service delivery practices that are compliance-oriented. Drawing on evidence from behavioral science, neuropsychology, and social science research, Goal4 It!™ is an intentional process for pursuing goals linked to a broader set of strategies for improving child and family outcomes: (1) reducing external sources of stress, (2) creating responsive and supportive relationships, and (3) building core (self-regulation) skills. Goal4 It!™ was designed specifically for public agencies and contracted service providers, but we have found that it can work in a variety of settings and with different populations. As of summer 2019, more than 50 communities across 10 states are using Goal4 It!™ to transform "business as usual" in human services programs, workforce development agencies, and with employers.
Since 2016, Mathematica and its partners have been hard at work figuring out how best to implement, scale, and sustain Goal4 It!™. This kind of organizational change is complex. It requires multiple levels of commitment throughout an organization, including adaptive and dedicated leadership, intentional supervision and staff development, and goal-driven coaching at the frontlines. Take a few minutes to explore this growing suite of evidence-informed resources and join us on this evidence-building journey to improve outcomes for children and families.
Goal4 It!™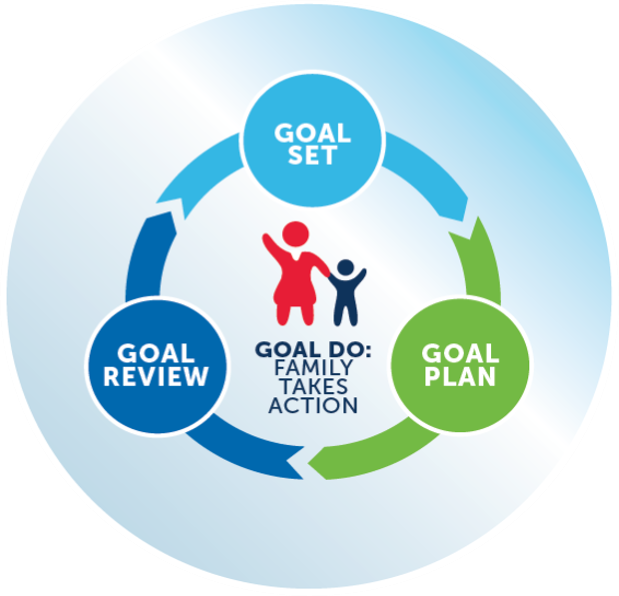 Goal4 It!™ places an individual's aspirations at the center of a process to articulate meaningful goals (GoalSet), create detailed plans for success (GoalPlan), put plans into action (GoalDo), and regularly review progress, learn, and revise accordingly. (GoalReview). Each step in the process invokes core self-regulation skills and creates opportunities to practice these skills essential to work and life in the context of personal and employment-related goals. Goal4 It!™ blends techniques familiar to practitioners of human services and workforce programs—such as coaching, motivational interviewing, and career counseling—with a more intentional focus on building skills through every coach-client interaction. These self-regulation skills are the same skills necessary for anyone to succeed in getting and keeping a job. Over time, the repetition of these interactions has the potential to be transformational rather than simply transactional.
Check out these short introductory videos to learn more about Goal4 It!™ and the science behind it:
More about Goal4 It! from those who use it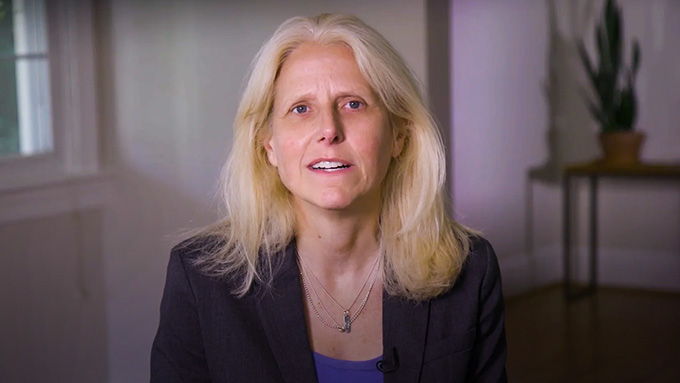 Michelle Derr
Senior Researcher, Mathematica
Are you eager to get started with Goal4 It!™ or understand what to expect? Check out these short briefs which provide answers to some of the most frequent questions we hear from managers, supervisors, and direct service staff:
Goal4 It! Pro™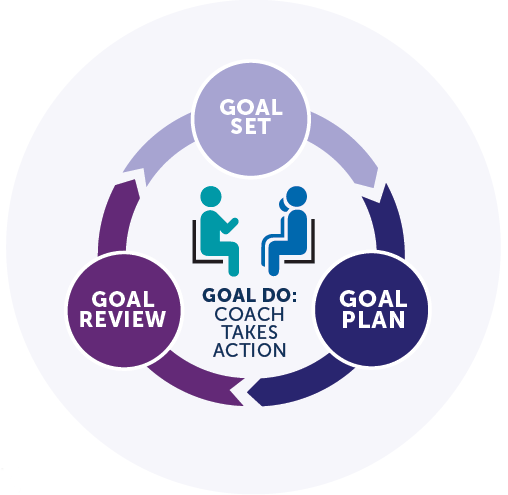 Just as Goal4 It!™ changes the relationship between coach and client to focus on more intentionally pursuing goals, the relationship between coaches and their supervisors needs to change as well if this practice is to be deeply integrated and sustained within an organization's culture. Goal4 It! Pro™ situates the four-step process of Goal4 It!™ within professional development and supervision practices. Anchored by a set of core coaching competencies—relationship skills, goal achievement facilitation skills, skills for managing the job, and self-development skills—Goal4 It!™ Pro provides a skills-based approach to staff development and training.
Wherever Goal4 It!™ is implemented, Goal4 It! Pro™ is designed to go hand-in-hand. In fact, starting with staff can be an effective way of building organizational capacity and readiness to later begin using Goal4 It!™ with clients. Check out this short overview of Goal4 It! Pro™ to learn more:
How do I get started?
We would love to connect with you. Let's progress together! Contact us directly at the link below to learn more and explore next steps, including preparing for implementation, training, and ongoing professional development support.
Contact Michelle Derr (202-484-4830) for a personalized demonstration and to learn more about Goal4 It!™.
Contact Jonathan McCay (202-484-4694) for a personalized demonstration and to learn more about Goal4 It!™.