Kirabo Jackson, the Abraham Harris Professor of Education and Social Policy at Northwestern University's Institute for Policy research, has been selected to receive the 2020 David N. Kershaw Award and Prize for contributions to the field of public policy analysis and management. Jackson, a labor economist and professor who studies education and social policy, will receive the Kershaw honors at the Association for Public Policy Analysis and Management (APPAM) Fall Research Conference, which will take place virtually on November 11, 2020 at 3:00 p.m. EST
As the 20th winner of the David N. Kershaw Award and Prize, Jackson joins a cohort of professionals under the age of 40 who have made distinguished contributions to the field of public policy. David Kershaw, for whom the award is named, was a founder and the first president of Mathematica. In the spring of 1979, he helped guide the establishment of APPAM and Mathematica's principal role within it, before his death from cancer later that year at the age of 37. The award in his memory was created in 1983 and has since been jointly administered by Mathematica and APPAM.
"As the nation continues to grapple with critical education challenges in the context of COVID-19, bringing timely, relevant evidence to these discussions has never been more important,"said Paul Decker, President and CEO of Mathematica and a former president of APPAM. "Through his research and insights, Kirabo is helping to build the evidence base on student achievement and teacher effectiveness and ensuring that education leaders have access to the information they need to make informed decisions to benefit teachers and students."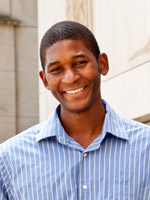 Jackson specializes in research on labor markets and the teaching profession, through studies that shed light on the social structures underpinning systems of education. In work that has focused on post-secondary school and labor-market outcomes, Jackson has explored the impacts over time of public school funding, college preparatory programs, educational tracking, and single-sex education, among other factors that can contribute to or impede student success.
Jackson's writing has appeared in a wide range of scholarly economic journals, including the Quarterly Journal of Economics, the Journal of Political Economy, and the American Economic Journal. His research has also been featured by The New York Times, The Washington Post, and The Wall Street Journal. In 2016 and 2017, Education Week listed Jackson as among the most influential university-based scholars in the field of education policy and practice.
The David N. Kershaw Award and Prize is among the largest awards offered in recognition of outstanding work in public policy research and social science, with recipients receiving a commemorative sculpture and a $20,000 cash prize. Past winners include David Deming of Harvard University, Esther Duflo of Massachusetts Institute of Technology, and the late Alan Krueger of Princeton University.