Policy in Perspective: Exploring America's Investment in Health IT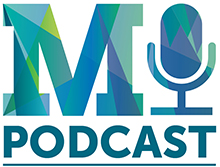 In recognition of National Health IT Week, a new podcast from Mathematica Policy Research explores the rollout and implementation of the Health Information Technology for Economic and Clinical Health (HITECH) Act, a major federal initiative to support the development and use of electronic health information technology to help reform care delivery and, ultimately, improve health outcomes.
In the new "Policy in Perspective" podcast, Senior Fellow Emerita Marsha Gold and Senior Researcher Yael Harris discuss the key findings and lessons learned from Mathematica's multiyear study of the first five years of the HITECH Act's implementation. Further details on this study are available in a recently published Milbank Quarterly article by Gold and Senior Fellow Catherine McLaughlin.
Download the podcast
.
Mathematica researchers have published a variety of articles and reports on aspects of the HITECH Act, including a Health Affairs article that examines factors influencing the adoption and meaningful use of health information technology, and a report on the transition to a post-HITECH world.
Listen and subscribe to Mathematica's "Policy in Perspective" podcasts on iTunes and SoundCloud.
---