Child abuse and neglect affect millions of children across the United States, and the consequences are profound. In 2019, according to Child Maltreatment 2019, Child Protective Services agencies received over 4 million reports of child maltreatment that involved approximately 7 million children. However, states vary in how they define and respond to child maltreatment, which can influence our understanding of child maltreatment incidence.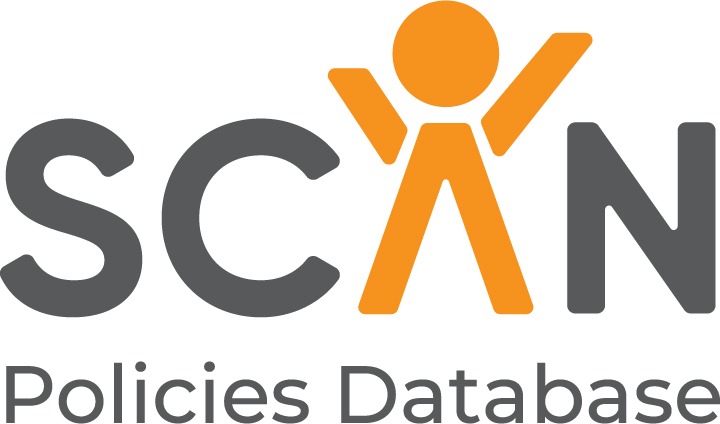 The State Child Abuse & Neglect Policies Database, or SCAN Policies Database, is a new data resource that can improve the way we analyze child welfare data to learn more about child maltreatment incidence across the United States. The SCAN Policies Database will make it easier for researchers, analysts, policymakers, child welfare agencies, and others to broaden their understanding of how differences in state laws and policies might influence state variability in incidence rates of child abuse and neglect.
Although federal law establishes a common framework for state child welfare systems, states and localities drive much of their own systems' structure and complexity. The SCAN Policies Database compiles data on the definitions and policies that states use in their surveillance of child abuse and neglect, along with data on associated risk and protective factors. The SCAN Policies Database website features an interactive tool to explore and download data by state and topic. The data is also available from the National Data Archive on Child Abuse and Neglect (NDACAN).
The SCAN Policies database will enable researchers to link the analytic files to other data sources, such as the National Child Abuse and Neglect Data System, which they can use to answer important questions about how variations in states' definitions and policies are associated with child maltreatment incidence. Learn more about the SCAN Policies Database by reading this fact sheet or by sending an email to SCANPoliciesDatabase@mathematica-mpr.com. This work is funded by the Office of Planning, Research, and Evaluation in collaboration with the Children's Bureau in the Administration for Children and Families at the U.S. Department of Health and Human Services. Mathematica leads the project team in partnership with Child Trends.