Mathematica Showcases Innovative Analysis, Data Mining, and Visualizations at Health Datapalooza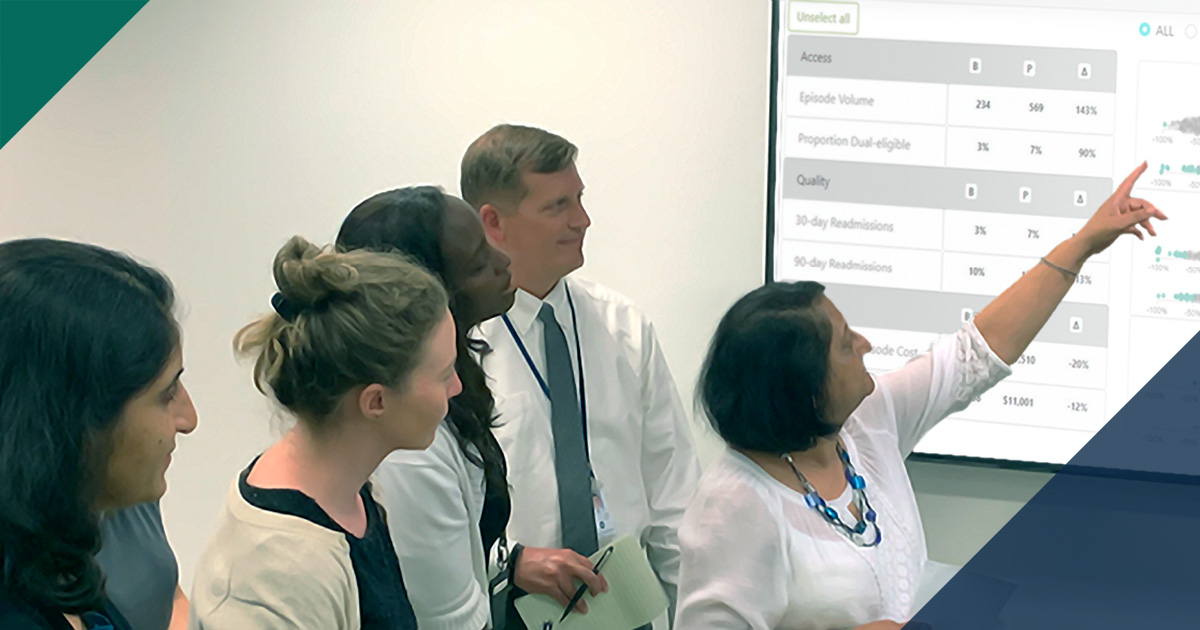 At this year's Health Datapalooza in Washington, DC Mathematica staff will showcase their expertise in data visualizations, machine learning, and data mining to help progress together on critical issues in today's health policy environment. A presentation and posters will highlight how we're helping clients achieve workflow efficiency and how we're using innovative analytics on high quality data to deliver comprehensive solutions to today's health challenges.
A podium presentation will discuss using wastewater treatment analysis to get real-time information on drug use in rural communities. This approach is allowing stakeholders to identify and understand the emerging drug status of rural populations.
Poster sessions include the following:
Health analysts will present on the Community Connector, an open-source app developed for the Agency for Healthcare Research and Quality (AHRQ) Visualization Resources of Community-Level Social Determinants of Health (SDoH) Challenge. This app helps users develop effective interventions by visualizing county-level scores on SDoH and comparing health outcomes across similarly defined communities by a machine-learning algorithm.
Mathematica experts used an analytic workflow to streamline the refinement testing process for AHRQ's Hospital Quality Indicators to enable efficiency, collaboration, replication, and traceability.
In a project for the Centers for Medicare & Medicaid Services (CMS), experts blended text mining and domain knowledge to design and develop a stable set of searchable metadata tags that apply to individual data quality measures in the Transformed Medicaid Statistical Information System, which allows users to quickly identify the measures of analytic interest.
Also for CMS, experts used data visualization to help administrators quickly find hospitals whose actions are outside the norm in a complex bundled payment model.
Visit our site to learn more about our work in health information technology and analytics.