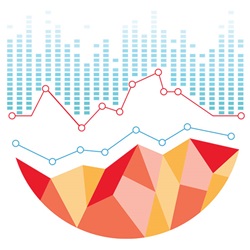 More than 2 million Americans struggle with prescription opioid addiction, and families are losing loved ones at an alarming rate as a result. An estimated 46 people die each day from opioid overdoses, taking a toll on families and communities across the country. In addition, the White House Council of Economic Advisers recently noted that the opioid epidemic has led to the loss of more than $504 billion when accounting for lost productivity, unemployment, incarceration, and premature death.
With the pressing need for action, many public health and safety officials are searching for effective solutions to this complex challenge. Although the nature of the problem and the toll it takes on families, workplaces, and communities across the country are well known, much less is known about how policymakers, service providers, and the health community can respond.
The following are new resources from Mathematica Policy Research that highlight how innovative data sources, advanced analytics, and rigorous evaluations can be used to help combat opioid misuse and inform decision making on this critically important issue:
Working with health officials in Massachusetts, Mathematica's experts combined data from diverse public health and law enforcement sources with a predictive analytics tool to identify potential hot spots of deaths related to opioid overdoses. As a result, state officials can target their limited resources to where they're needed most: saving lives and preventing future overdoses. Because the tool incorporates machine learning, it improves over time without the need for manual programming updates. More information about this and other ongoing projects can be found in this new resource.
A team of Mathematica staff, including Kara Zivin, Sandra Chao, Anna Christensen, Dana Petersen, Luke Horner, and Morgan Hobbs, recently published an article in the journal Pain Medicine based on their work testing the impact that small changes in electronic health record default settings could have on overprescribing opioids. Their study found that lowering the default setting for opioid prescriptions to 15 pills (instead of the industry standard or common practice) led to a significant decrease in the number of prescriptions exceeding 15 pills. The study provides early evidence that implementing electronic health record prescription defaults could be a successful strategy to reduce opioid overprescribing.
Mathematica will soon launch S.T.Op NexGen, a new dashboard for state public health agencies aimed at eliminating neonatal opioid dependence. The dashboard will help providers prioritize treatment for at-risk women of child-bearing age. This dashboard contains regional opioid related death rates and calculates patient-specific risk factors for opioid misuse, coupled with individually tailored treatment locators.
Through this work, Mathematica is continuing its 50-year commitment to using the best available science to help state, federal, and local government agencies as well as nonprofit partners use data and analysis to address the most challenging policy questions and make a difference in people's lives.
Read more about Mathematica's substance abuse data analytics work.