Webinars for COVID-19 Health Data Users Group
Mathematica Partners with National Association of Health Data Organizations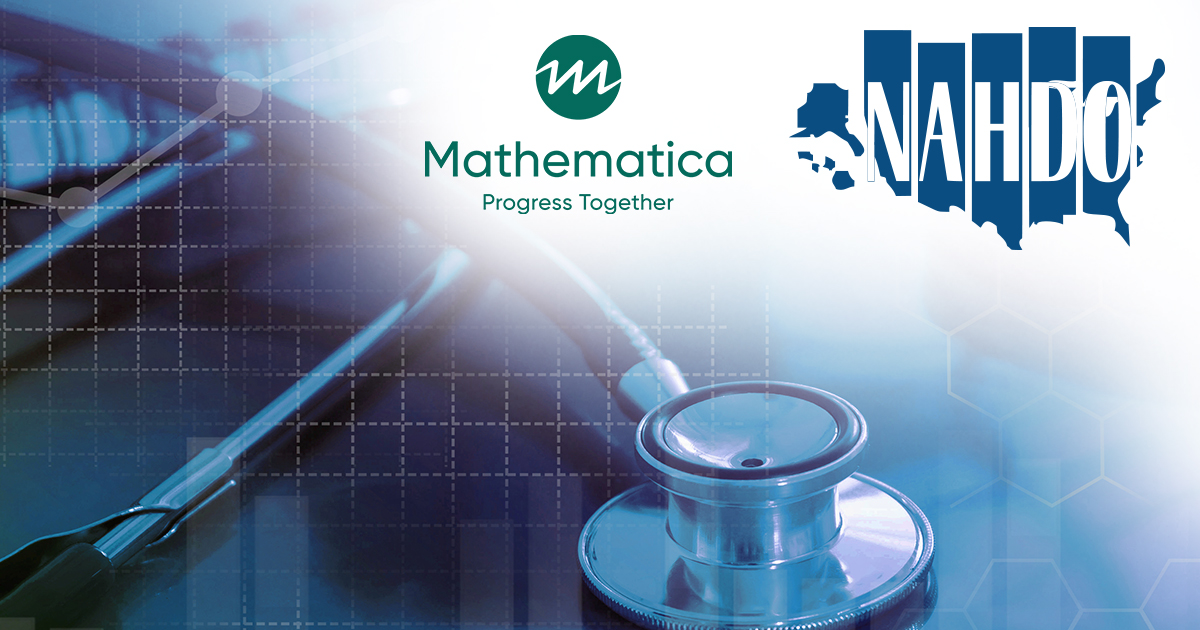 ---
Mathematica and the National Association of Health Data Organizations are pleased to announce the next two sessions of our online learning collaborative series, the "COVID-19 Health Data Users Group." Several experts will share their knowledge with group members in two sessions on May 27 at 3:30 p.m. ET and June 4 at 11:00 a.m. ET.
Register for Session 3: May 27, 2020, at 3:30 p.m. ET
This session will include a facilitated roundtable discussion featuring experts from different health care system perspectives. Join us to learn what is happening in other sectors and how that could affect health data users down the road.
Moderator
Joel Ario, managing director, Manatt
Confirmed presenters
Melody Craff, Ph.D., Director, Strategic Analytic Services and research at Milliman MedInsight
Ari Robicsek, M.D., Chief Medical Analytics Officer at Providence St. Joseph Health
Michael Chernew, Ph.D., Leonard D. Schaeffer Professor of Health Care Policy at Harvard University; Partner, Value-Based Insurance Design Model; and Chair of the Medicare Payment Advisory Commission
Register for Session 4: June 4, 2020, at 11:00 a.m. ET
This session will feature presentations by three health data experts who will share their experience developing and using new health data in light of the pandemic response.
Confirmed presenters
Michael Lundberg, Executive Director at Virginia Health Information
Jeff Ballou, Ph.D., Director of Health Program Improvement at Mathematica
Katie Eckert, CPA, Vice President, Health Care Payment at the Maryland Hospital Association
Please note: Audio for both events will be streamed through your computer's speakers or headphones only. We are unable to offer a dial-in option at this time. We will make a recording available after the event for those who are unable to join the livestream.
Please send your questions, comments, and feedback to info@nahdo.org.