Family Support Topics
Strengthening Families and Responsible Fatherhood
Increasing fathers' involvement and strengthening relationships between parents have emerged as central national policy strategies to improve the lives of low-income families and enhance the well-being of children. We are conducting studies to increase understanding about how to engage fathers more fully, help low-income couples solidify their relationships, and create the best environments in which to raise children.
Evidence & Insights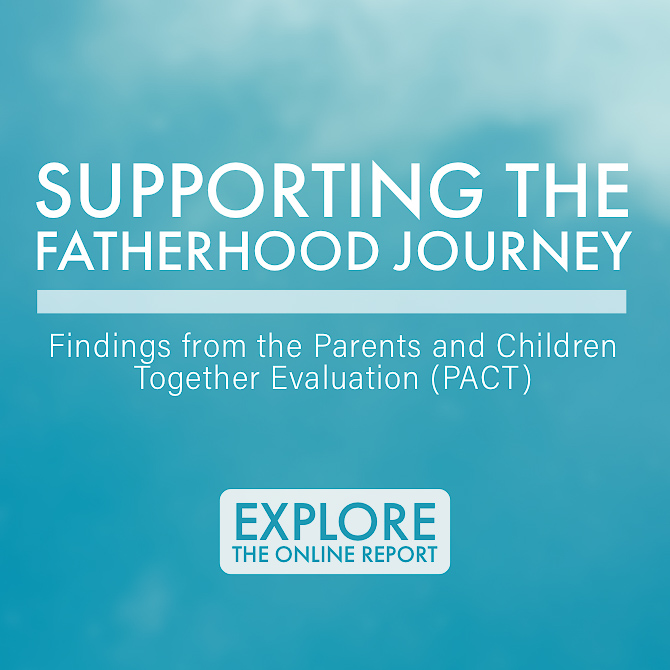 Feature
The Long Journey of Fatherhood: Findings from the Parents and Children Together Evaluation
Researchers from Mathematica, funded by the Administration for Children and Families, Office of Research, Planning, and Evaluation, conducted a study of fathers enrolled in four responsible fatherhood programs. These are the stories from the programs and the men they served.
Learn more
Services & Products
Progress is best made together.
We believe in close partnership - whether you're a small non-profit or a federal government agency, we stick with you to help you see clearly and act quickly.
Partners in Progress
Sheena McConnell
Senior Fellow
View Bio Page
Sarah Avellar
Senior Researcher
View Bio Page
Heather Zaveri
Director, Human Services
View Bio Page
See Clearly. Act Quickly.
We can help you shine a spotlight through the dark. Get in touch to learn more about how Mathematica could help advance your mission.
Explore Partnership