Family Support Topics
TANF and Employment Issues
The Temporary Assistance for Needy Families (TANF) program, created in 1996, requires most welfare recipients to work and imposes time limits on welfare benefits.
Recent changes in federal TANF rules place new pressures on states to reduce their welfare caseloads and increase the proportion of their TANF recipients in work activities. Mathematica's research is providing useful guidance to states in this evolving policy environment.
Evidence & Insights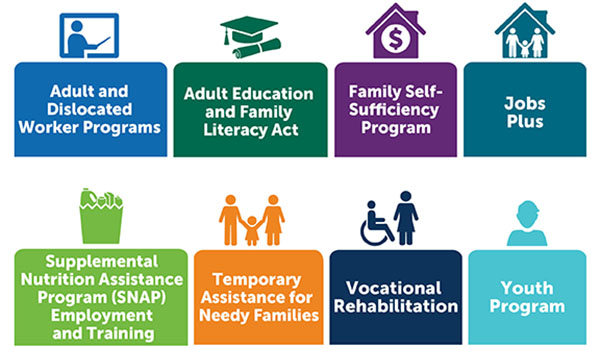 News
Aligning Federal Performance Measures Across Programs Promoting Self-Sufficiency
A new study sheds light on how human services and workforce agencies can align indicators of program performance in ways that might increase coordination and improve services to people with low incomes.
Learn more
Services & Products
Progress is best made together.
We believe in close partnership - whether you're a small non-profit or a federal government agency, we stick with you to help you see clearly and act quickly.
Partners in Progress
Linda Rosenberg
Senior Researcher
View Bio Page
Jeffrey Max
Senior Researcher
View Bio Page
Emily Sama-Miller
Senior Researcher
View Bio Page
See Clearly. Act Quickly.
We can help you shine a spotlight through the dark. Get in touch to learn more about how Mathematica could help advance your mission.
Explore Partnership