Projects
Partnering to create a COVID-19 Research Database and Advanced Data Analysis Platform
2022 - Present
Project Overview
Objective
In 2022, HTG partnered with Mathematica and Datavant to launch the nation's largest COVID-19 research database. By increasing the availability and access to a wide range of data, public and private health and health policy researchers may better investigate COVID-19, and it's impact on populations with chronic health conditions or co-morbities that put them at higher risk of long COVID complications.
Project Motivation
Understanding the causes, movement, and outcomes associated with COVID-19 are the key to preventing the next pandemic. Delving into both its short and long term public health impacts positions policy researchers and policy makers to devise strategies, policies, and programs that directly address these challenges.
In addition to their experience engaging researchers, providing technical assistance, and preparting data for analysis, Mathematica enriches the partnership by providing its depth of experience in exploring complex questions using sophisticated analytic methods.
Partners in Progress
HHS Technology Group (HTG)
Datavant
Prepared For
HHS Tech Group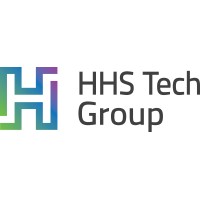 Preventing the next pandemic by examining the latest one.
Mathematica's contributions to this effort include:
Data Management and Governance – managing and maintaining data inventory, quality, and availability
Technical Assistance – providing user account management support, onboarding, and troubleshooting to the user community
Expert Guidance – providing expert advice and guidance on data set content and usage, and potential analytic approaches
User Experience – updating the website, processes, and forms to streamline the user experience making it easier for researchers to engage with the platform
Project Management – providing project management and oversight to the project, enabling new feature development and operations
Related Staff
Tamara Baptiste
Principal Solution Archietect
View Bio Page
Andrew Hurwitz
Senior Director, Commercial Healthcare and Life Sciences (HCLS)
View Bio Page
See Clearly. Act Quickly.
Our experts can help you make smart, sustainable decisions. From local to global challenges in health, human services, and international development, we're here to improve public well-being and make progress together.
Explore Partnership