National Health Emergency Grants to Address the Opioid Crisis: Implementation Study Final Report
Associated Project
Prepared for:
U.S. Department of Labor
Key Findings
Grantees provided employment services to almost 3,000 participants by adapting the workforce system to support individuals in recovery and bringing workforce system staff to behavioral health providers.
Partnerships with the behavioral health system were reported as critical for grant implementation.
Aligning the expectations of workforce development and behavioral health partners was challenging due to differences in culture and operations.
The workforce system may be able to support a community's recovery infrastructure by helping employers provide recovery-friendly workplaces.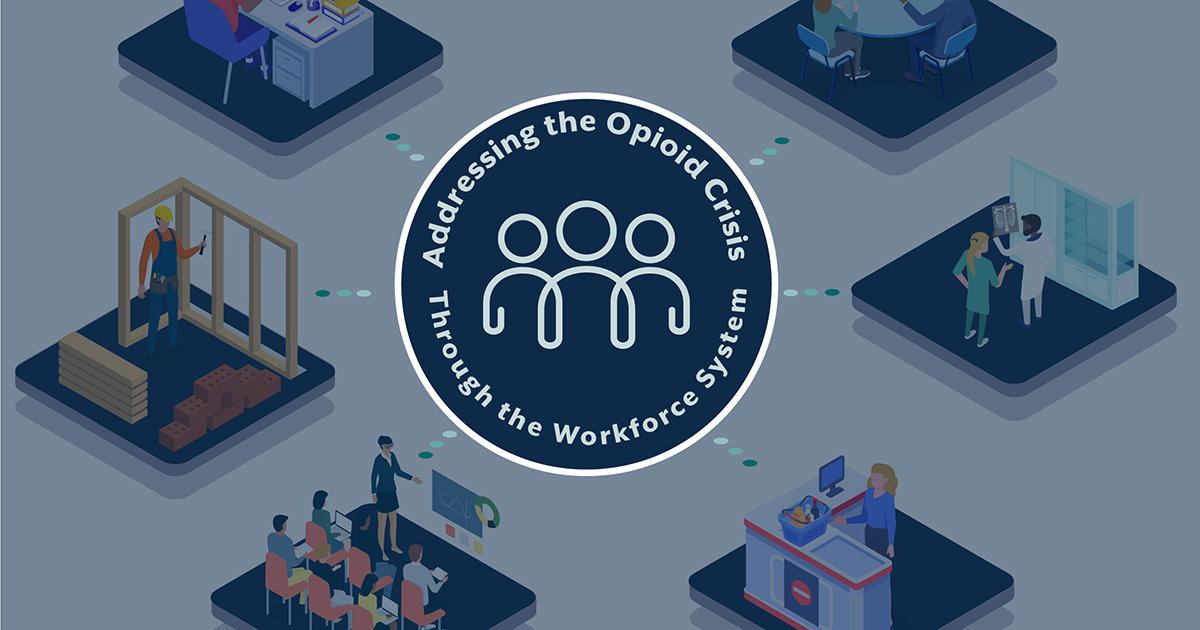 In September 2018, DOL contracted with Mathematica to evaluate the implementation of the six National Health Emergency (NHE) demonstration grants to address the opioid crisis. The primary goal of the evaluation was to provide comprehensive information about the implementation of the NHE demonstration grant program, including grantees' partnerships, training and support services provided, target population, common implementation successes and challenges, program outcomes, and plans for sustainability as the grants ended. This report describes the evaluation findings and considers lessons learned and innovative practices for future efforts to provide workforce services and system investments to support people directly and indirectly affected by the opioid crisis.
How do you apply evidence?
Take our quick four-question survey to help us curate evidence and insights that serve you.
Take our survey