Rapid-Cycle Evaluation
Rapid-cycle evaluation uses a rigorous, scientific approach to provide decision makers with timely and actionable evidence of whether operational changes improve program outcomes.
With rapid-cycle evaluation, program or process changes can be tested in a matter of months, and decision makers can have a high degree of confidence in the results. Rapid-cycle evaluation helps program and foundation leaders make evidence-backed decisions efficiently and cost-effectively, avoiding investments in changes that are unlikely to produce the desired results.
We have used rapid-cycle evaluation to help clients:
Decide whether to buy a new software application to help students learn
Determine the most effective outreach strategies for increasing program engagement
Find the most effective way to remind program participants to submit documentation
Understand whether behavior change campaigns can alter attitudes toward child welfare in developing countries
Using Rapid-Cycle Evaluation to Inform Policy Decision-making
EVIDENCE & INSIGHTS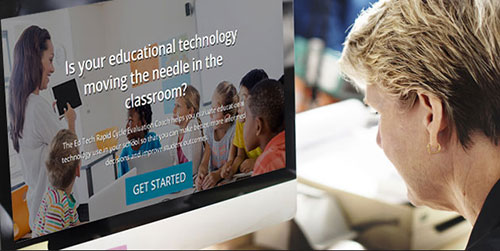 Project
Rapid-Cycle Tech Evaluations Accelerate Decisionmaking
This project involves developing, field testing, and disseminating easy-to-use evaluation resources, via a web-based, interactive toolkit, to expedite low-cost, quick-turnaround evaluations using rapid-cycle evaluation approaches.
Learn more
Related Staff
Alexandra Resch
Principal Researcher
View Bio Page
Related Solutions
Let's make progress together.
Partner with us at the intersection of data science, social science, and technology to progress from inquiry to insight to impact. Our evidence-informed solutions empower you to see clearly and act quickly.
CONTACT US
So we can help serve you better, please complete the form below. We will respond as soon as possible, usually within a few business days.