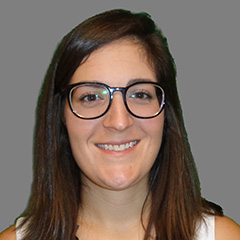 Jessica Boi
Policy Program Manager
Expertise
Human-centered design
Quality measurement
Project management
Program implementation
Jessica Boi is a health program analyst who supports the Health Unit's human-centered design practice and coordinates the Patient and Family Advisory Board serving all of Mathematica's quality measurement work.
Boi currently leads measure development, maintenance, and implementation on several projects, including for the Centers for Medicare & Medicaid Services and National Quality Forum. In those roles, she has overseen and conducted environmental scans, literature reviews, expert work groups, technical expert panels, measure flow diagrams, and annual update activities for National Quality Forum endorsement. Boi previously served as a senior analyst and project manager assessing the feasibility of audit log data for electronic health records to measure clinicians' burden on a project for the Office of the National Coordinator for Health Information Technology. She has leveraged human-centered design to elicit state feedback to improve the certification process for Medicaid Enterprise System modules. For the Centers for Medicare and Medicaid Services Artificial Intelligence Health Outcomes Challenge, she conducted human-centered design workshops with patients and clinicians to inform the development of artificial intelligence tools to predict unplanned hospital and skilled nursing facility admissions and adverse events.
Before joining Mathematica in 2018, she managed education and health programs in sub-Saharan Africa. She has experience in nonprofit management, product management, and international development. Boi holds a B.A. in international studies from the University of Illinois at Urbana-Champaign.