Projects
Advancing Learning Around Secondary Education in Africa and Asia
2014–2019
Project Overview
Objective
As learning partner, Mathematica helped the Partnership to Strengthen Innovation and Practice in Secondary Education (PSIPSE), a collaborative of funders, to advance its goal of expanding the knowledge base around secondary education globally.
Project Motivation
The PSIPSE aimed to catalyze systemic change in secondary education in Africa and Asia, and tasked Mathematica with gathering and disseminating evidence to increase understanding of what works and support evidence-based program development.
Partners in Progress
Dubai Cares
Echidna Giving
Human Dignity Foundation
Intel Foundation
John D. and Catherine T. MacArthur Foundation
Mastercard Foundation
Wellspring Philanthropic Fund
Prepared For
Partnership to Strengthen Innovation and Practice in Secondary Education
The universal education movement dramatically increased the number of children attending primary school across the globe, but progress is sorely needed at the secondary level.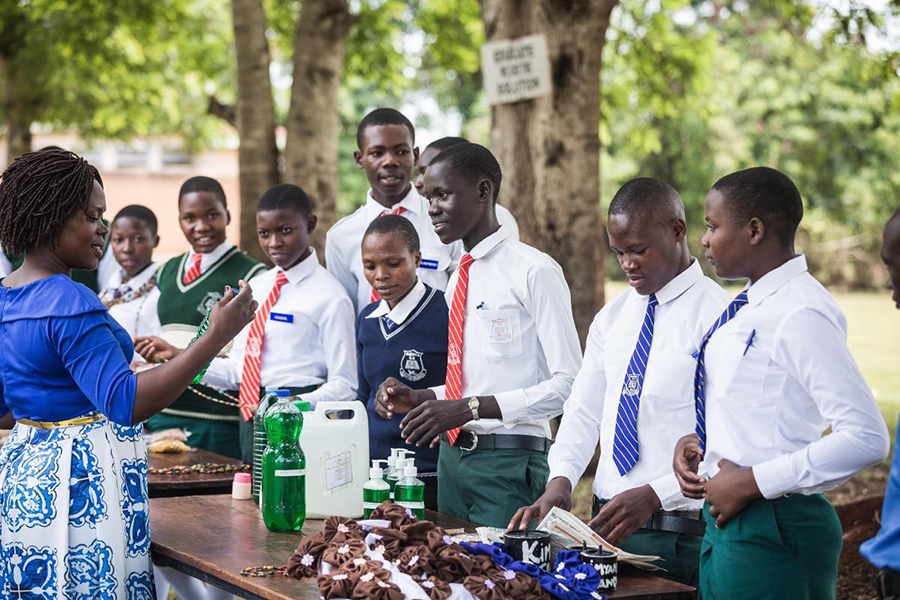 Children are unable to enter and complete secondary school given a daunting array of socioeconomic and logistical barriers. Those who attend secondary school are still held back—by outdated curricula and pedagogies that offer inadequate preparation for the 21st century marketplace.
To help address these challenges, a group of donors formed the Partnership to Strengthen Innovation and Practice in Secondary Education (PSIPSE). The collaborative invested in innovation, scale-up, and research around secondary education in eight countries (the Democratic Republic of Congo, India, Kenya, Malawi, Nigeria, Rwanda, Tanzania, and Uganda).
As learning partner to the PSIPSE, Mathematica provided vital strategy support services, including the development of a cross-cutting theory of change for the grant portfolio; creation of a monitoring, evaluation, and learning (MEL) framework to capture the measurement needs of all donors and grantees; annual grantee monitoring to track progress on goals; and facilitation of learning exercises to identify the strategy implications of our findings. To advance learning around secondary education, we also engaged in a range of evidence generation and dissemination activities. We conducted a systematic review of the literature around secondary education globally, developed products synthesizing implementation learnings from PSIPSE teacher training and life skills development grants, and wrote a paper summarizing lessons learned from the PSIPSE around donor collaboration. We ensured our findings were shared with varied audiences, developing briefs for policymakers and practitioners and presenting our work in diverse forums.
Finally, we sought to support the PSIPSE's strong commitment to building learning organizations across Africa and Asia. We provided intensive monitoring & evaluation (M&E) technical assistance to PSIPSE grantees, providing input on program and organizational theories of change, M&E plans and resources needed to execute them, and the technical design of evaluations.
Evidence & Insights From This Project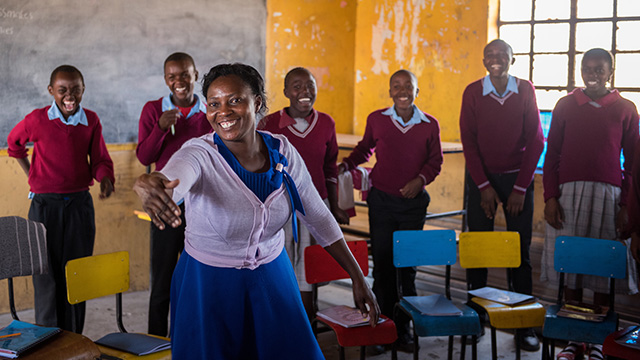 News
New Insights to Improve Life Skills Programs for Youth in Africa and Asia
Stakeholders in the field of education are increasingly recognizing that young people need more than academic knowledge and technical skills to succeed in the workplace and lead productive lives.
Learn More
Related Staff
Swetha Sridharan
Principal Researcher
View Bio Page
Clair Null
Principal Researcher
View Bio Page
See Clearly. Act Quickly.
Our experts can help you make smart, sustainable decisions. From local to global challenges in health, human services, and international development, we're here to improve public well-being and make progress together.
Explore Partnership