Projects
Independent Evaluation of the Liberia Energy Project
2017-2025
Project Overview
Objective
Mathematica has partnered with the Millennium Challenge Corporation (MCC) on the Liberia Energy Project as the independent evaluator. As MCC invests in sustainable economic growth and poverty reduction, they need a trusted evaluation partner to measure and report on outcomes and impacts.
Project Motivation
Liberia's lack of electricity contributes to poverty and impedes economic growth. MCC partnered with the Liberian Government on the $202 million Energy Project to generate quality, low-cost renewable power, improve utility operations, develop energy regulations, and expand access to electricity.
Partners in Progress
The Khana Group
Tetra Tech
Prepared For
Millennium Challenge Corporation
The $257 million Liberia Compact (2016-2021) was designed to stimulate economic growth and reduce poverty by mitigating the factors contributing to Liberia's energy shortage: minimal supply, an insufficient policy and regulatory environment, and the utility company's weak capacity.
Currently, economic growth in Liberia is severely constrained by this inadequate access. Liberia has one of the lowest electrification rates in the world, at 2 percent of the population in 2016, and Liberians pay one of the highest tariffs—about 50 cents (U.S.) per kilowatt hour. Liberians also endure frequent planned and unplanned outages.
Mathematica's independent evaluation of the Liberia Energy Project demonstrates our continued support of Power Africa, the U.S. initiative designed to establish 60 million new electricity connections and generate 30,000 megawatts of power by bringing together African governments, the private sector, and donor partners to alleviate energy poverty and generate economic growth.
The Liberia Energy Project includes activities designed to overcome some of the challenges that persist in the country's energy sector.
First, the Mt. Coffee Rehabilitation Activity is designed to increase power generation by rehabilitating the Mt. Coffee Hydropower Plant, which will expand its capacity to 88MW.
The Capacity Building and Sector Reform Activity is designed to support the Ministry of Lands, Mines, and Energy; the Liberian Electricity Corporation; and the Environmental Protection Agency to strengthen policy, the regulatory environment, and management and operations throughout these institutions.
The Mt. Coffee Support Activity is designed to provide community infrastructure, such as bridges and floating walkways, to ensure that people can access farms, schools, and clinics in the areas affected by the rehabilitation. The activity will also alleviate environmental and social risks through oversight of the watershed management plan and rehabilitation of water transmission.
The Liberia Electricity Corporation Training Center activity is designed to construct and provide equipment, curriculum, and materials for the center as well as training for the director, instructors, and support staff.
The Gender and Social Inclusion activity is designed to provide technical assistance to strengthen the planning and implementation of programs to connect women and youth to productive uses of electricity by developing their skills and sense of entrepreneurship.
Mathematica is leading a comprehensive mixed-methods evaluation of the Liberia Energy Project designed to answer many of the persisting questions about the implementation of activities; grid and utility level outcomes; willingness to pay for electricity; and ultimately, the impacts on households, businesses, and social services. The quantitative evaluation of impacts on households and small businesses will likely employ matched comparison group designs and use grid expansion maps and satellite imagery, and a longitudinal panel may be used to measure impacts on medium and large businesses and on public institutions. We will use a range of qualitative methods for the implementation and performance evaluation. We will use electric utility and nighttime light data to measure grid level outcomes, and on water utility data to assess water quality and environmental impacts. The MCC Liberia evaluation is our first long-term project in Liberia.
Evidence & Insights From This Project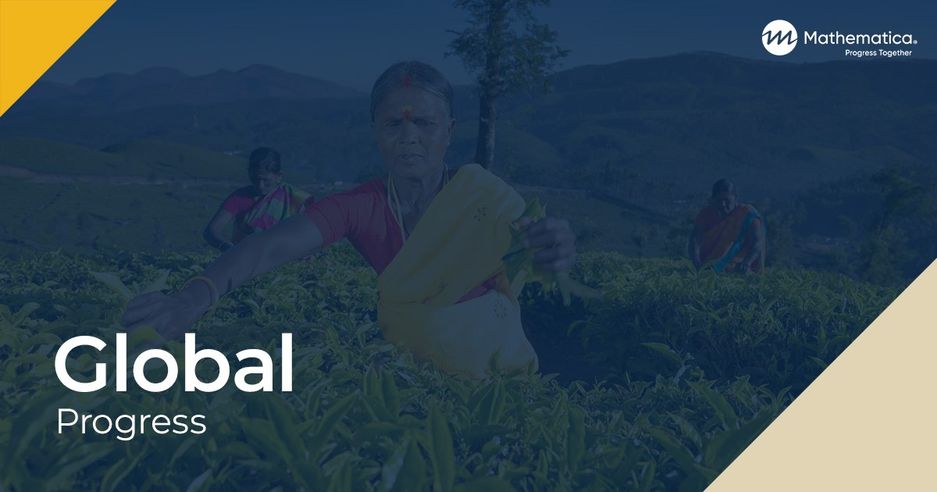 Publication
Evaluation of the Liberia Power Compact's Mt. Coffee Hydropower Plant Rehabilitation and Capacity Building and Sector Reform: Baseline and Interim Findings
We synthesized interim findings for activities that have been underway for several years and for households and businesses that have been connected to electricity for years. We also analyzed baseline findings for a study of households and businesses that have not yet connected to the grid.
Learn More
Related Staff
Paolo Abarcar
Senior Researcher
View Bio Page
Kristine Bos
Researcher
View Bio Page
See Clearly. Act Quickly.
Our experts can help you make smart, sustainable decisions. From local to global challenges in health, human services, and international development, we're here to improve public well-being and make progress together.
Explore Partnership