Data Visualization
Explore complex relationships and hypotheticals at a glance.
Data visualization can be used at every stage of program and business operations—from strategy, to evaluation, to improvement. Data visualization helps you efficiently discover meaningful relationships and opportunities in data, monitor progress, and communicate findings.
Our information design experts build interactive visualizations and dashboards to help program administrators, business leaders, and foundations communicate complex ideas to a variety of audiences and tell a story that helps advance action on important issues. We work closely with clients across sectors to develop innovative visual representations of data that meet Section 508 accessibility requirements.
Put compelling insights in the hands of decision-makers.
Our information design experts will help you find the best way to show and explore complex relationships with data.
Connect with a Data Expert
Overview
Explore complex policy challenges.
Discover hidden trends, patterns, and relationships.
View multiple layers of information in one visual (geographic, historical, and behavioral).
Leverage our information design experts for guidance on visualizing nuanced ideas.
Get customized, interactive dashboards with role-based access control to monitor and improve your programs.
EVIDENCE & INSIGHTS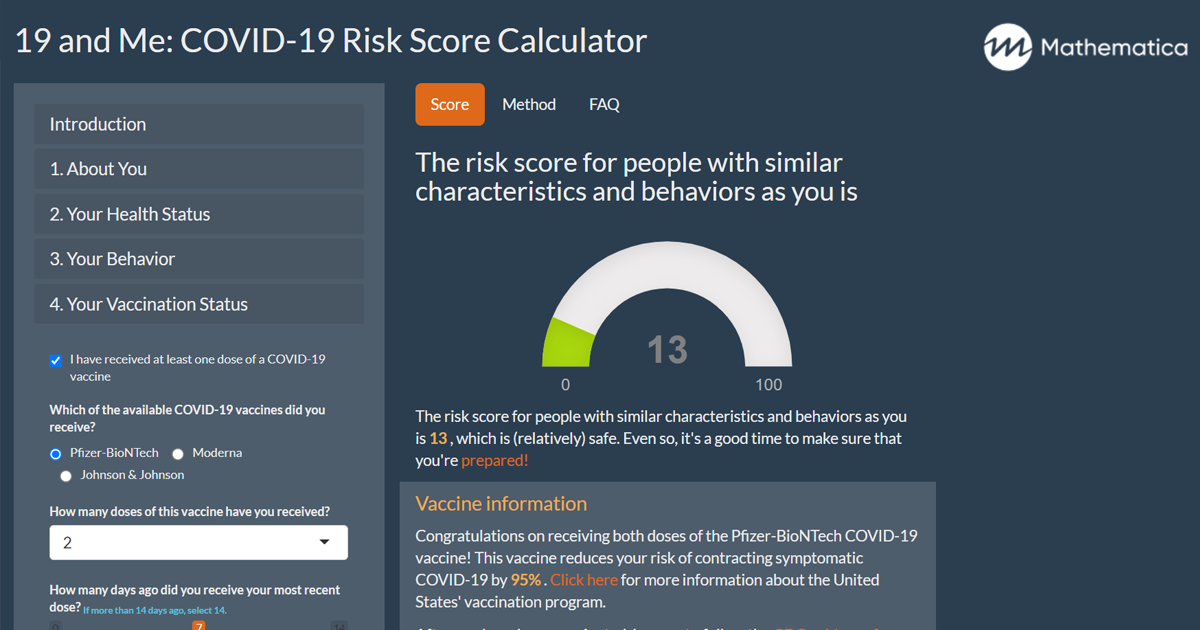 Data Visualization
19 and Me: COVID-19 Risk Score Calculator
Estimate my risk of contracting COVID-19.
Learn more
Related Staff
Aparna Keshaviah
Principal Researcher
View Bio Page
Xindi (Cindy) Hu
Lead Data Scientist
View Bio Page
Peter Mariani
Solution Architect
View Bio Page
Related Solutions
Let's make progress together.
Partner with us at the intersection of data science, social science, and technology to progress from inquiry to insight to impact. Our evidence-informed solutions empower you to see clearly and act quickly.
CONTACT US
So we can help serve you better, please complete the form below. We will respond as soon as possible, usually within a few business days.