Performance Management
Improve operational and policy decision making with clear, measurable near-term goals that align with broader strategic objectives.
Program administrators require critical program information structured to help them make policy and program decisions, manage operations at strategic and operational levels, and deploy scarce resources for maximum benefit. High quality performance-management activities, systems, and techniques provide staff at all levels with the information they need when they need it. This information can help agencies compare current performance to establish targets, identify and highlight the most successful activities and practices, identify areas of underperformance, and develop strategies for improvement.
Our experts provide a range of performance-management services to help agencies develop a robust set of performance measures, implement well-designed systems and processes to monitor performance, and analyze performance data to make better-informed operational and strategic decisions.
Start tracking program performance and demonstrating results.
Contact us to see how you can start tracking your program's performance, identify areas of opportunity, and deepen your impact.
Connect with an Expert
Our performance-management experts work with program administrators and stakeholders to:
Operationalize program strategy, including developing theories of change and logic models to identify the performance drivers that lead to the desired outcomes.
Develop an integrated set of performance measures to assess the strategy and inform data-driven decision making for program management and improvement.
Perform a needs assessment to identify the data, data quality, and information system needs and provide options for addressing gaps.
Analyze performance measures and associated data using descriptive, econometric, and statistical techniques to support program improvement.
Develop information systems to automate performance measure calculation and provide results in understandable formats and visualizations.
Provide technical assistance to third-party system developers to outline business requirements, specify data elements, and test software.
Maintain, update, and improve program strategy, operations, and the performance management system using data and the best available research to identify potential changes.
Provide consulting and analysis services to define performance measures and collaborate to address challenges.
EVIDENCE & INSIGHTS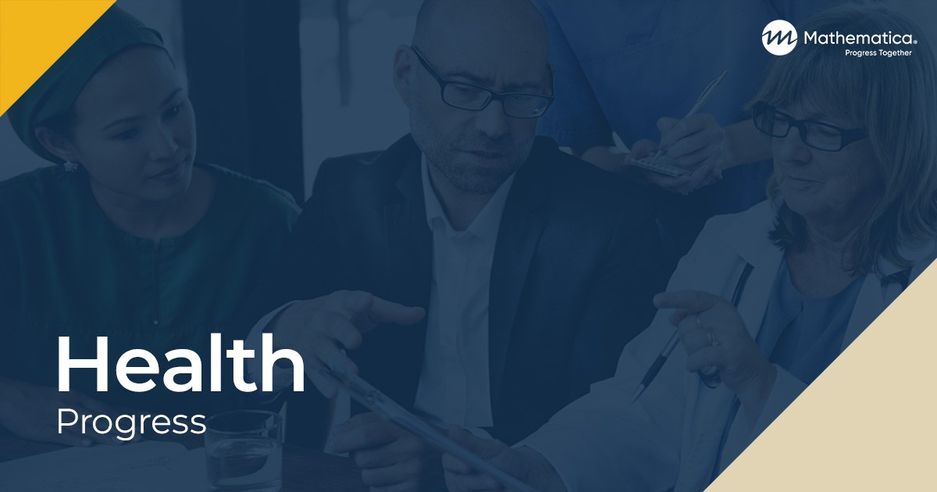 Project
SAMHSA Performance Accountability and Reporting System
To support SPARS, a common data and reporting system for all of SAMHSA's discretionary grantees, Mathematica provides technology enhancement, help desk support, and programmatic technical assistance on the use of data to enhance the monitoring of grantee performance.
Learn more
Related Staff
Related Solutions
Let's make progress together.
Partner with us at the intersection of data science, social science, and technology to progress from inquiry to insight to impact. Our evidence-informed solutions empower you to see clearly and act quickly.
CONTACT US
So we can help serve you better, please complete the form below. We will respond as soon as possible, usually within a few business days.