Evidence at Work
Powering decisions for more equitable policies and programs
When organizations incorporate evidence-building into their strategy, culture, and processes, progress is possible at a much larger scale. Mathematica has long been an advocate for evidence, and this spring we're highlighting how evidence-building tools and practices can advance equity and enhance well-being.
Event Recording
Evidence at Work for the American People
Mathematica convened experts on Capitol Hill to discuss evidence building and use in Congress and in government agencies, data sharing, and progress in evidence-based policy making since the enactment of the Evidence Act of 2018.
Learn More
Evidence at Work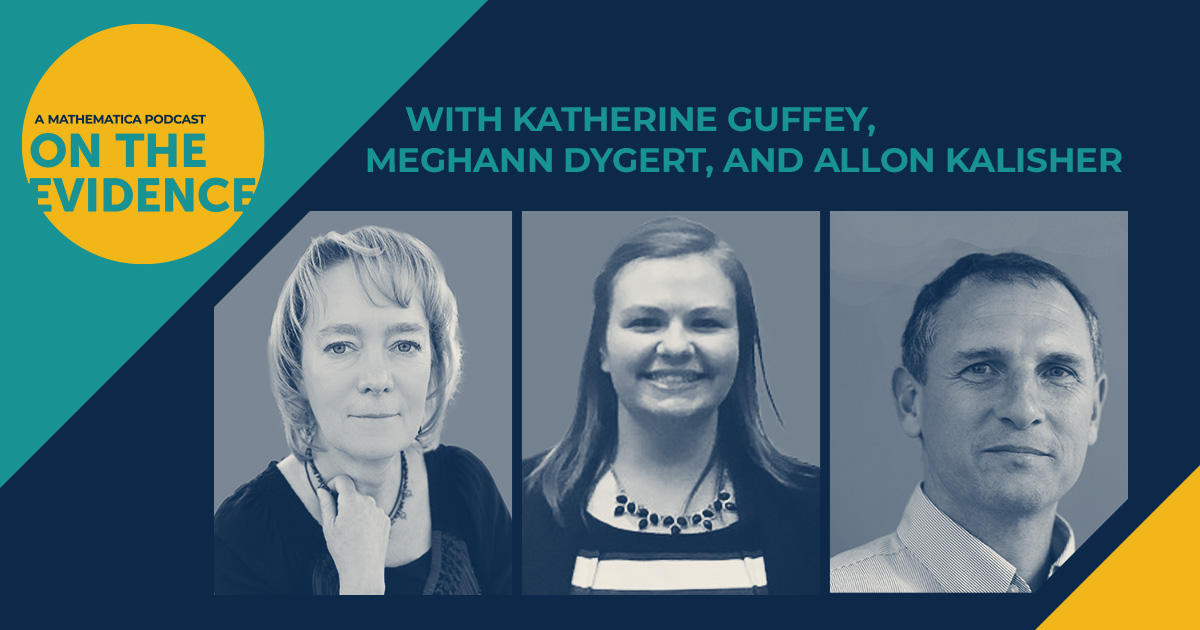 Podcast
Inside Arizona's Investment in Evidence-Based Foster Care Prevention
Episode 93 of Mathematica's On the Evidence podcast discusses the Family First Prevention Services Act in the context of one state's efforts to build evidence for a parent education program thought to prevent child abuse and neglect.
Learn More
Partners In Progress
Solutions for Evidence-Building
Let's make progress together.
Partner with us at the intersection of data science, social science, and technology to progress from inquiry to insight to impact. Our evidence-informed solutions empower you to see clearly and act quickly.