Combining Data, Policy, and Practice to Improve Public Health
Today's most pressing health challenges span sectors and disciplines. Our experts in health policy, human services, and data analytics work together to make connections through data sharing and partnerships that advance equity and health care quality for all.
"The pandemic underscored the importance of building our public health infrastructure, forging and strengthening partnerships, working collaboratively with communities, and most of all ensuring access to high-quality, accurate, and timely data. We're taking those lessons and applying them to new projects, engaging with new clients, and expanding our work and offerings in public health."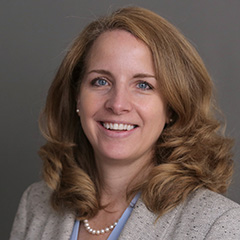 Erin Taylor Senior Vice President and Managing Director of Health Policy Assessment at Mathematica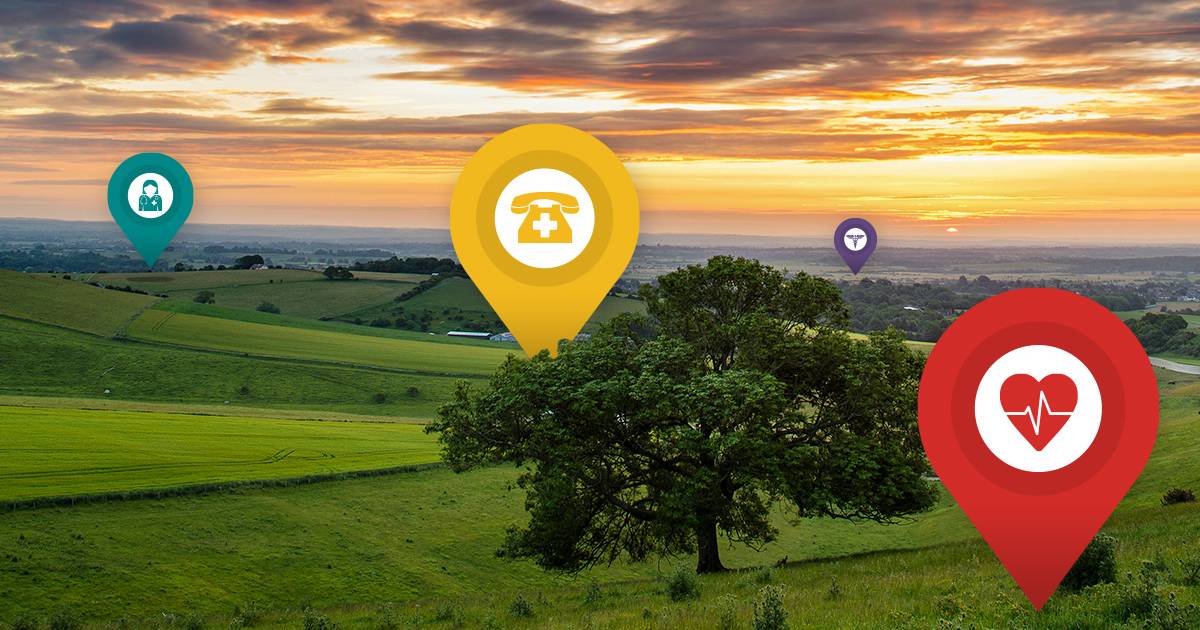 Tackling Rural Health Disparities and Inequities
Rural Americans experience higher rates of disease and disability, higher mortality rates, and lower life expectancies than urban communities. We are forming partnerships across sectors to share evidence and address the root causes of these disparities.
Learn More
Our Work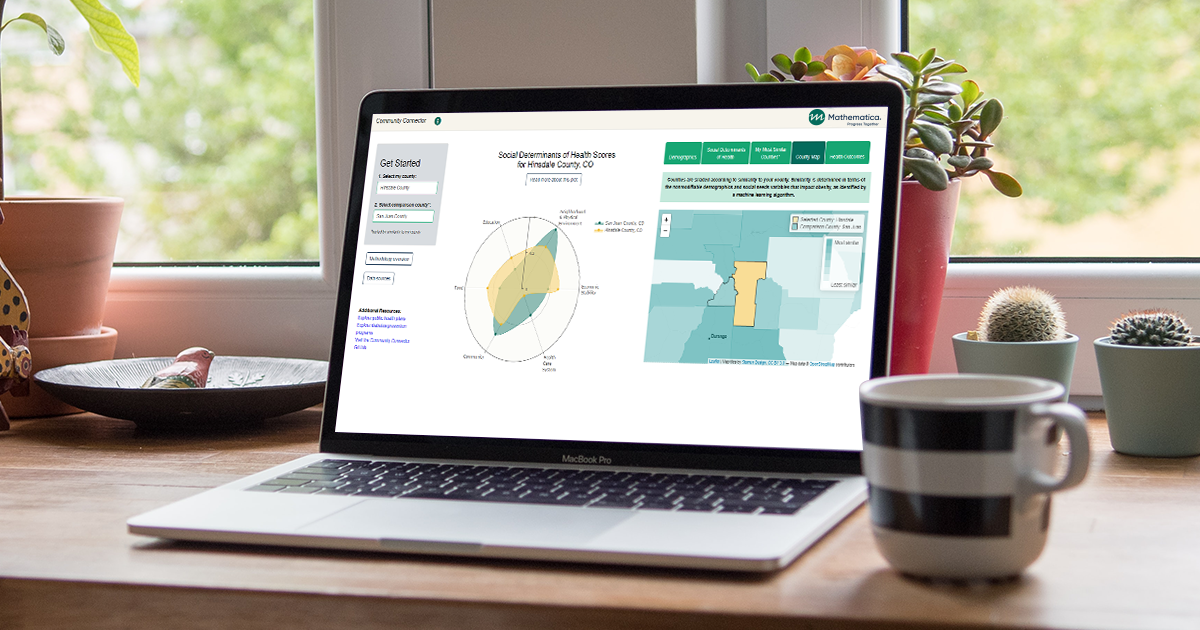 Data Visualization
Community Connector: Visualize Social Determinants of Health Scores
Community Connector is an open-source tool that summarizes a community's demographics and social needs in one picture, or fingerprint, and identifies communities with similar fingerprints.
Learn More
Our Experts
Public Health Solutions
Let's make progress together.
We help government organizations, private companies, and foundations bridge the gaps between data, technology, and policy to advance equity and improve health care quality with data-driven solutions.