Data Science for Social Good
Enabling our clients to have a greater impact with new technologies
A great deal has changed since the late 1960s when Mathematica first pioneered the use of rigorous research methods to gather evidence and inform policymakers about pressing issues. Today we are witnessing a digital transformation of how evidence-building organizations and their partners collect data, conduct analyses, and share information with decision makers and the public. Technological advances have made it possible to access new kinds of data, process large data sets more quickly, and illustrate meaningful trends in data through maps, tables, charts, and other interactive graphics. Cloud computing, artificial intelligence, and predictive analytics have all boosted our field's capacity to scale data science for social good. As we evolve to make use of ever more sophisticated methods and tools, Mathematica is also leading the way on establishing policies, programs, and practices that prioritize data security, privacy, and ethics under a digital trust framework.
Explore how digital technology is enabling Mathematica and its partners to pursue new questions and develop innovative solutions to meet the most urgent health and social challenges of the day.
Evidence and Insights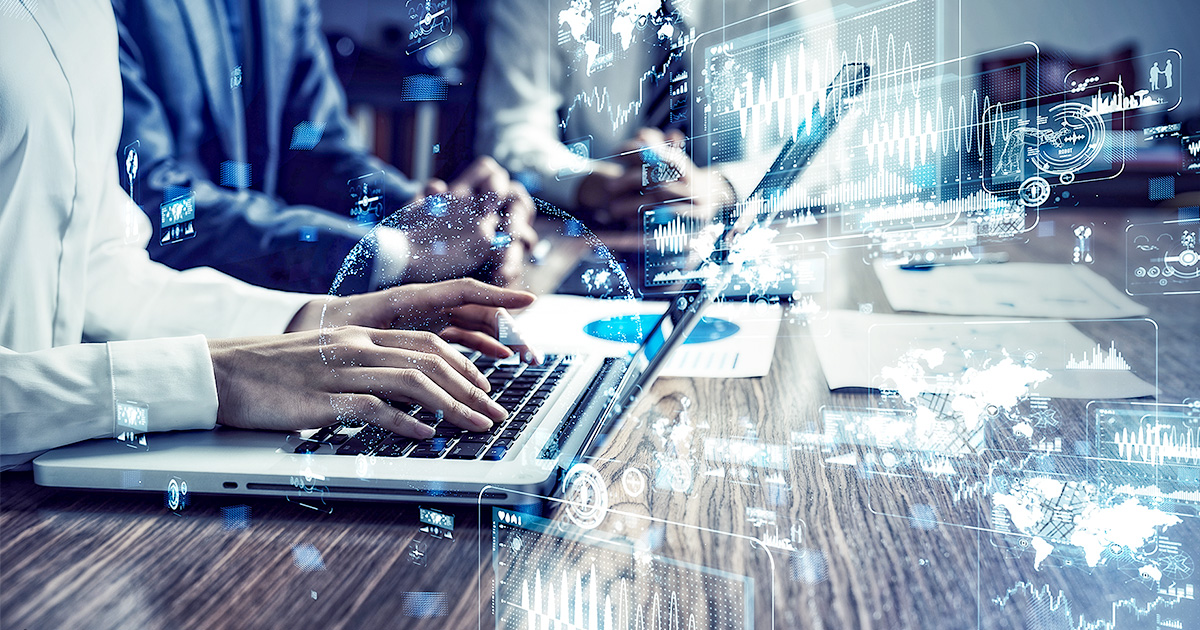 Blog Post
Applying Technology at the Intersection of Data Science and Social Science to Address Today's Complex Challenges
We need to embrace cutting-edge technology in order to develop tools and methods to better understand and more quickly address the world's most pressing social challenges.
Learn More
Related Staff
Agent Based Model (ABM)
University COVID-19 Risk Tool Simulates the Spread
In partnership with the University of California, San Diego, Mathematica created an agent-based model (ABM) to evaluate the spread and outbreak of COVID-19 on campus and in the community. Students and administrators at universities and colleges can evaluate their personal actions and policies, like wearing a mask or regular testing, to identify how each strategy helps keep their campus and community from a sizeable cumulative outbreak.
Learn More
Data Analytics and Technology Solutions
Let's make progress together.
Partner with us at the intersection of data science, social science, and technology to progress from inquiry to insight to impact. Our evidence-informed solutions empower you to see clearly and act quickly.