Dive Deep, Explore, and Refine Medicaid Data with Imersis, a New T-MSIS Data Quality Tool from Mathematica and NewWave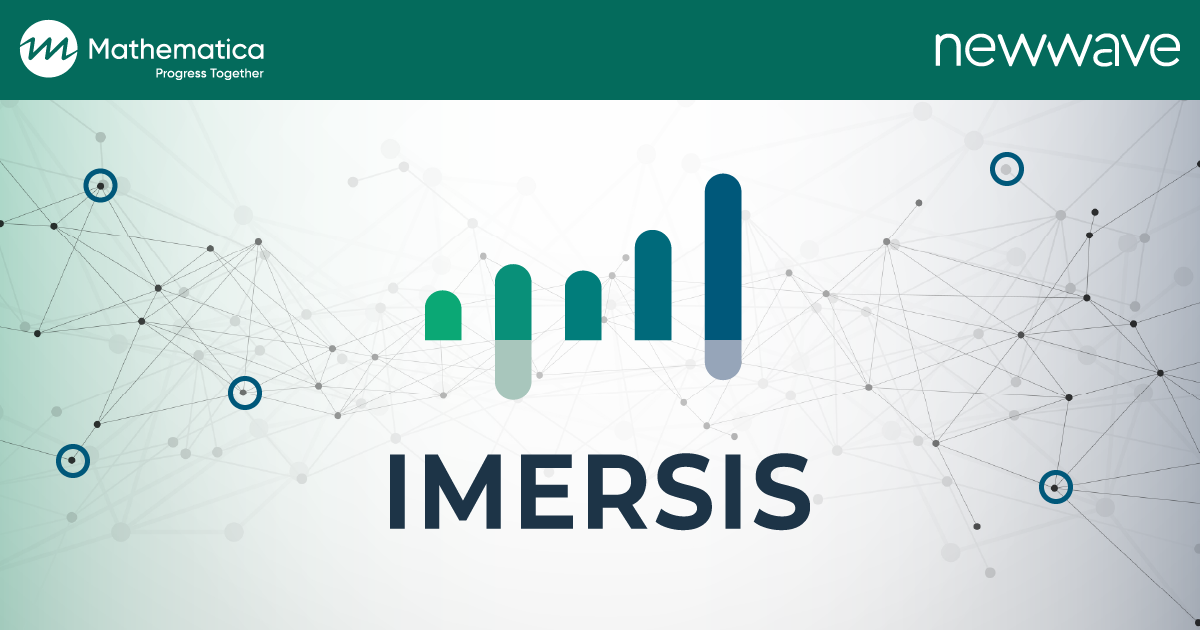 State Medicaid programs are under increasing pressure to improve the quality of their Transformed Medicaid Statistical Information System (T-MSIS) data to comply with federal requirements. Improving T-MSIS data quality has additional benefits, such as increasing the confidence you have in using your data to make informed decisions. To meet this need, Mathematica and NewWave have teamed up and drawn on their combined decades of Medicaid experience to develop Imersis, a new T-MSIS data quality tool.
Imersis is a cloud-based data quality tool that helps prepare, refine, and explore T-MSIS data. Imersis provides data quality measure results at the T-MSIS Priority Items level and measure level in days, not weeks, depending on the volume of state data. Imersis also empowers states to deep dive into each data quality measure so they can pinpoint specific issues, root out the sources of bad data, and remediate low scores before they submit their T-MSIS files to CMS.
This webinar held on Thursday, January 14, 2021, from 3:00 to 4:00 pm ET provided a demonstration of Imersis to find out how it could help you with the following:
Prepare T-MSIS data for advanced analytics
Track historical data and discover how metrics are computed
Rank, find, and fix data quality issues
Access ongoing support from T-MSIS experts
Learn more about Imersis here or contact us to find out how Imersis can work for you.