Projects
Reentry Employment Opportunities Evaluation: Serving Justice-Involved Youths and Adults
2017-2022
Prepared For
U.S. Department of Labor, Office of the Assistant Secretary for Policy, Chief Evaluation Office
For more than a decade, the U.S. Department of Labor has supported a system of reentry services for people who are released from an incarceration facility by committing substantial funding toward programs serving justice-involved youth and adults under the Reentry Employment Opportunities (REO) program. The overarching aim of the REO program is to improve employment outcomes and workforce readiness for the people with prior justice involvement through employment services, case management, and other supportive services, including legal services.
Mathematica, with its partner, Social Policy Research Associates, has been contracted by the Department of Labor's Chief Evaluation Office to design and conduct an evaluation to build evidence about effective strategies and approaches being implemented as part of the REO grant program. The goal of the impact evaluation is to understand how the REO program affects the outcomes of participants. To answer this question, we plan to collect baseline data, follow-up survey data at 18 months, and administrative data. We will also conduct an in-depth implementation study involving telephone interviews, individual-level program data, a grantee survey, and virtual grantee focus groups. By identifying innovative practices that grantees use and estimating the impact of these approaches on participant outcomes, we will build evidence about effective strategies to serve people with prior justice involvement and facilitate their successful reentry into the community.
Evidence & Insights From This Project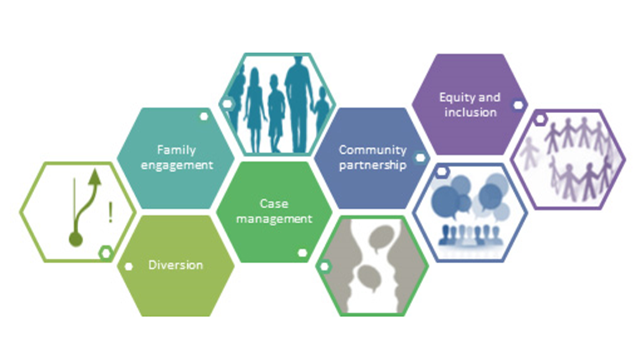 News
A Fresh Perspective Drives Positive Change in Juvenile and Criminal Justice Programs
Criminal and juvenile justice in the United States look vastly different than they did a decade ago. Years of declining crime rates, new bail and sentencing options, and evidence-based alternatives for juveniles and adults are just a few of the trends changing the face of the justice systems.
Learn More
Related Staff
Karen Needels
Senior Researcher
View Bio Page