Projects
Evaluation of the Comprehensive Primary Care Initiative
2012-2023
Prepared For
U.S. Department of Health and Human Services, Centers for Medicare & Medicaid Services
U.S. Department of Health and Human Services, Center for Medicare & Medicaid Innovation
A large body of research shows that patients do not receive well-coordinated care, leading to duplicative or ineffective treatment, excessive costs, and poor patient outcomes. Because patients typically see their primary care clinician first when symptoms arise and rely on this clinician to make any necessary referrals, the federal government is focusing on initiatives to improve the quality and comprehensiveness of primary care.
The Comprehensive Primary Care (CPC) initiative was one of the largest efforts by the Centers for Medicare & Medicaid Services (CMS) to strengthen primary care. Medicare partnered with private and public payers in seven markets nationwide to provide additional non-visit based funding, ongoing data feedback on performance, technical assistance, and shared savings to nearly 500 practices to help them improve care delivery. The participating primary care practices, selected from nearly 1,000 applicants, had to achieve Milestones specified by CMS for each year of the study, with the expectation that meeting them would improve care delivery and result in better care for the individual; better health outcomes for populations; and lower costs.
Mathematica and its partner, Group Health Research Institute, evaluated the effects of CPC on cost, quality, utilization, and patient and clinician experience. In addition, we provided rapid-cycle (quarterly) feedback to participating practices, CMS, and CMS's regional partners on these measures, enabling them to see trends in performance over time and how they compared to their peers, and support their quality improvement efforts.
Evidence & Insights From This Project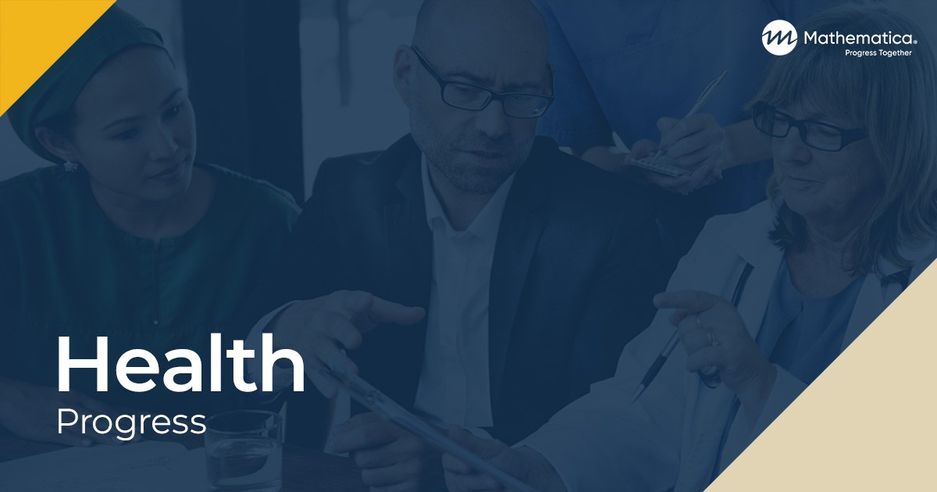 News
Results from One of the Largest Studies of Primary Care Transformation
A new Health Affairs article, related report, and blog post by Mathematica's health experts look at cumulative results over four years for Mathematica's evaluation of the Comprehensive Primary Care (CPC) initiative.
Learn More
Related Staff
See Clearly. Act Quickly.
Our experts can help you make smart, sustainable decisions. From local to global challenges in health, human services, and international development, we're here to improve public well-being and make progress together.
Explore Partnership