COVID-19 Scalable Services
COVID-19 Wastewater Testing
Monitor COVID-19 and offer early outbreak detection with wastewater testing.
To assess the spread of COVID-19 in their communities, state and local leaders need timely and accurate data. Diagnostic and serological testing of individuals remains critical, but these tests don't provide continuous updates on the presence and extent of viral infections for the local population in a state, county, or city. Fortunately, states and municipalities have another information source: their wastewater. With more than 14,000 wastewater treatment plants around the country already collecting samples to detect pollutants in sewage and storm runoff, many municipalities already have the infrastructure in place to conduct rapid, repeated, communitywide viral testing.
Expanding COVID-19 Surveillance Through Wastewater Testing (pdf)
For more than three years, Mathematica has worked with a global community of environmental health researchers to use wastewater testing to monitor the community-level use of opioids, methamphetamines, and other drugs. The same infrastructure and methodology can help communities learn whether government responses to the pandemic, such as social distancing and sheltering in place, are helping slow the spread of the disease. Particularly now, when clinical diagnostic tests are not widely available, and repeated testing of asymptomatic individuals is not feasible, wastewater testing can provide a clearer picture of the prevalence of COVID-19 – and how it is changing – over time.
We can employ the same clinical diagnostic test used for individuals to estimate COVID-19 exposure to a town or city. Testing wastewater samples means a single test can detect the presence of viral debris from SARS -CoV –2 (the cause of COVID-19) in an area, and with Mathematica's back-end statistical analysis techniques, can estimate the exposure of more than 10,000 people in a town or city. Samples can be collected daily with test results typically available in less than a week, providing public officials with quick and continuous updates on the spread of COVID-19 in their communities. Although labs only recently began piloting the use of wastewater testing to detect COVID-19, the same approach has been successfully implemented to manage past outbreaks of tuberculosis, measles, and polio outside the United States.
Mathematica has the expertise to coordinate between wastewater treatment plants, testing labs, and government agencies to deploy and scale up a community-level COVID-19 monitoring program in states and municipalities. Drawing on our prior experience using wastewater-based epidemiology to monitor drug use, we can provide guidance to treatment plants about sampling schedules and protocols while working with labs to ensure that their testing strategies answer the most urgent questions for state and local governments. Once the samples have been collected and tested, our team of statisticians and data scientists specializing in public and environmental health can help state and county agencies interpret and contextualize wastewater data to understand local trends over time. With a national, cloud-based repository of local COVID-19 wastewater data, officials can compare their trends with data from neighboring jurisdictions and other communities in the United States.
Contact John Stern to progress together against COVID-19.
EVIDENCE & INSIGHTS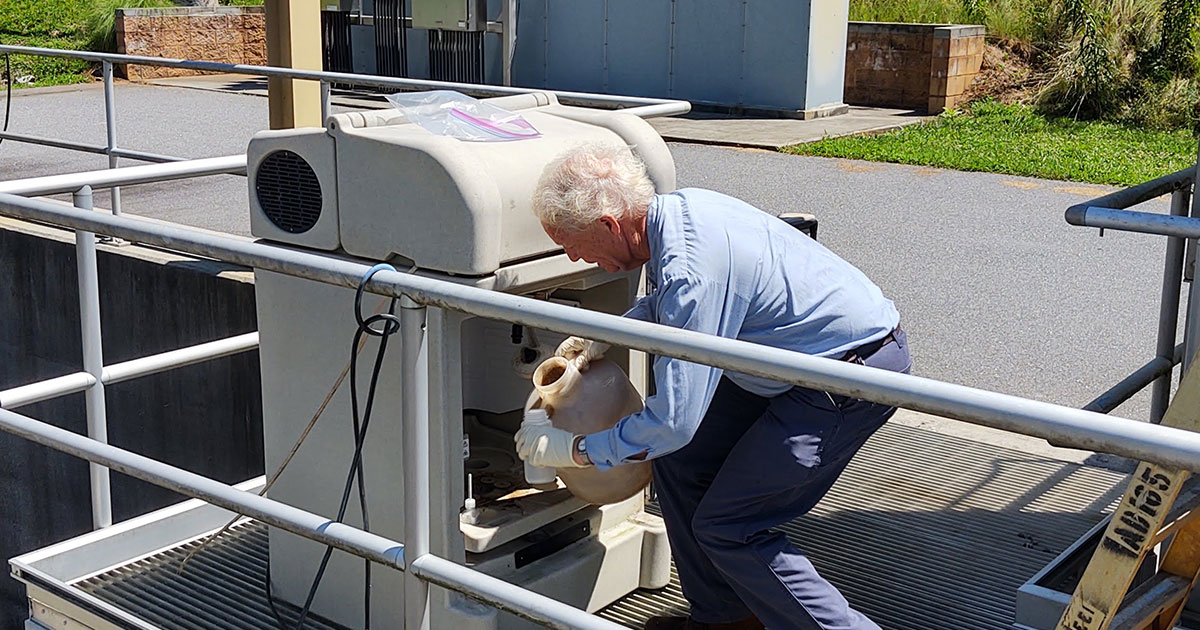 News
Traces of Novel Coronavirus in Wastewater Provide Early Signs of Changes in Local Infection Rate
Results from a pilot project in Jackson County, North Carolina, demonstrate the potential value of looking at local wastewater data for early signs of changing COVID-19 infection rates.
Learn more
COVID-19 Scalable Services
Progress is best made together.
Learn how you can partner with Mathematica to scale response to COVID-19, guide recovery, and build resilience. Working together, you'll be well-prepared to make quick, evidence-based decisions that are responsive to your unique circumstances.
Partners In Progress
Aparna Keshaviah
Senior Statistician
View Bio Page