Delivering Equitable Health Outcomes Through Data Innovation
Connect with Mathematica at Datapalooza
Mathematica is a mission-driven organization that combines a unique suite of resources and expertise, including subject matter experts, developers, data assets, and technological capabilities, to design and develop custom digital solutions that help you use data to solve pressing challenges. We also build free tools to make evidence more accessible to all.
Our data innovators are headed to AcademyHealth's 2023 Health Datapalooza to learn about and to share our own new and better ways of unlocking data so they can be used to improve health and health care for all. Check out a sample of our data innovations on price transparency, health equity, climate, and more, and contact us to find out how we can work together on data-driven solutions that can drive change.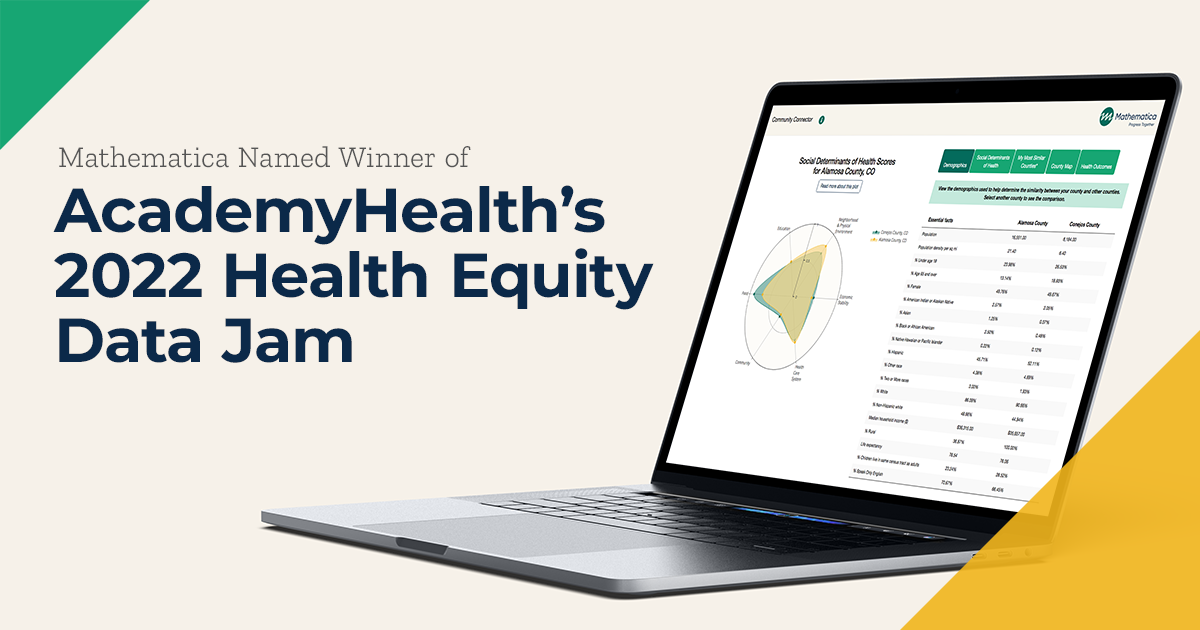 Project Impact
AcademyHealth's 2022 Health Equity DataJam
Mathematica's winning entry, Community Connector, is a free, open-source tool that uses data sources in an innovative way to address health care disparities in Colorado.
Learn More
Partners In Progress
Alex Bohl
Director of Data Innovation
View Bio Page
Fei Xing
Director of Data Science
View Bio Page
Evelyn Li
Senior Researcher
View Bio Page
Our Work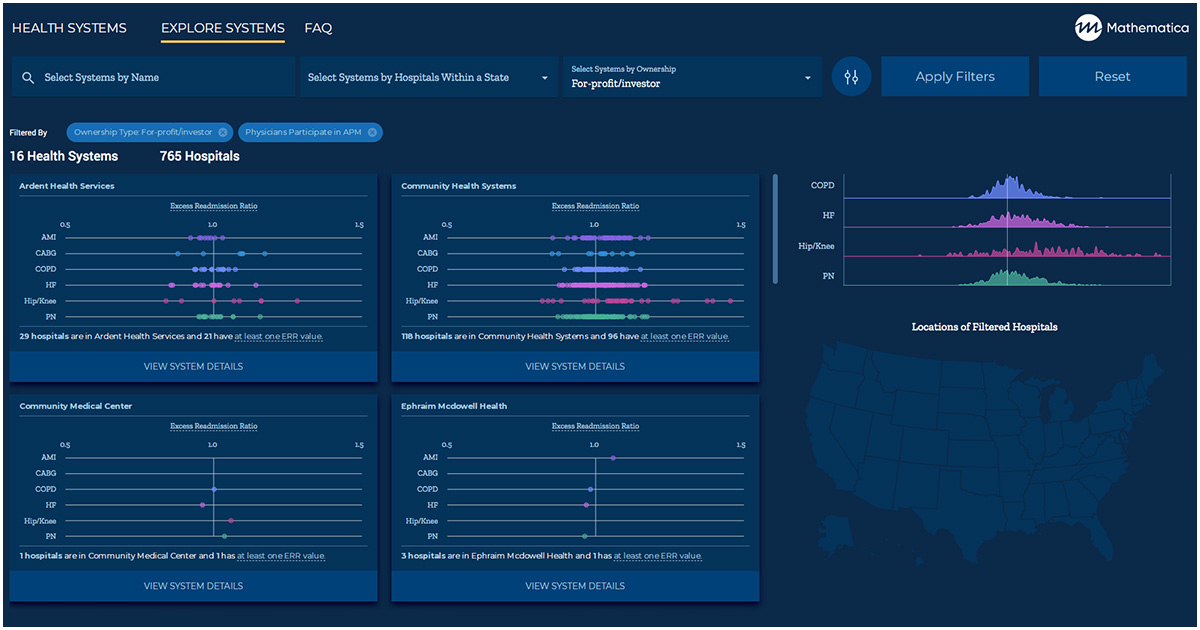 Data Visualization
Health Systems Dashboard
This Health Systems Dashboard helps states and health care leaders better understand their health systems and how they are performing.
Learn More
Solutions
Make progress with digital innovation.
We develop digital and data analytics solutions that help government agencies, foundations, schools, and business leaders make evidence-based decisions faster.