Projects
Supporting CMS Oversight of Medicaid 1115 Demonstrations
2019-2024
Project Overview
Objective
Mathematica is developing Medicaid 1115 demonstration implementation and monitoring tools to support CMS oversight of these demonstrations. In addition, we are supporting states in addressing the opioid epidemic with a combination of strategies inside and outside of 1115 demonstrations—including those related to housing supports and care coordination services under Medicaid.
Project Motivation
In addition to strengthening CMS oversight of Medicaid 1115 demonstrations, the development of new implementation, monitoring, and evaluation tools will help states and the policy community assess the performance of the demonstrations. Ultimately, the insights generated by rigorous state-led monitoring and evaluation will contribute to a larger body of knowledge about how to best provide health care to vulnerable individuals and families through the Medicaid program.
Partners in Progress
Technical Assistance Collaborative, Inc.
Prepared For
U.S. Department of Health and Human Services, Centers for Medicare & Medicaid Services, Center for Medicaid and CHIP Services
Mathematica provides technical assistance to CMS and states in implementing, monitoring, and evaluating several different Medicaid 1115 demonstration types.
Demonstration types include those with policies impacting eligibility and coverage (including community engagement) and financing (under the Healthy Adult Opportunity), as well as those addressing substance use disorder (SUD), serious mental illness/serious emotional disturbance (SMI/SED), value-based care (VBC), and social determinants of health. Under this contract, we create and maintain standardized templates for implementation plans, monitoring metrics and reports, and evaluation design guidance. These products are publicly available
via Medicaid.gov.
The project also supports CMS implementation of SUPPORT Act provisions, including (1) developing a database of monitoring information from 1115 demonstrations with policies relevant to the SUPPORT Act; (2) convening an all-state conference focused on the SUPPORT Act and section 1115 SUD and SMI/SED demonstrations; and (3) developing and implementing a program of technical assistance to advance state efforts to deliver housing-related supports to Medicaid beneficiaries with SUD.
Project Impact
As of May 2020, we are supporting CMS oversight of 28 demonstrations addressing substance use disorder, 4 demonstrations addressing serious mental illness/serious emotional disturbance, and 18 demonstrations testing eligibility and coverage policies.
Evidence & Insights From This Project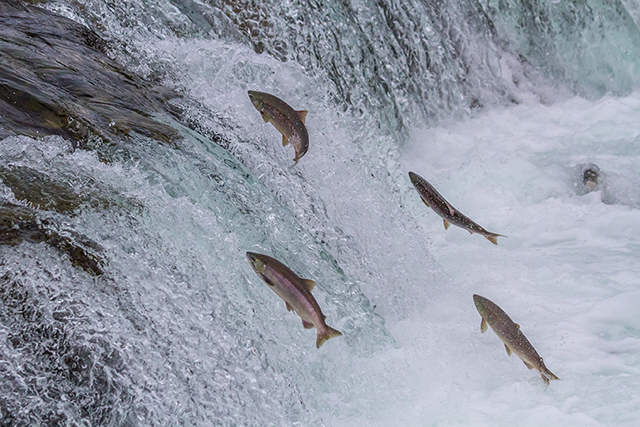 Blog Post
Swimming Upstream in Medicaid Delivery Reform Waters to Improve Downstream Outcomes
Does making upstream investments that help Medicaid enrollees and people without insurance get timely primary and preventive care help to avoid more costly and often unnecessary care in hospitals and emergency rooms downstream?
Learn More
Related Staff