Should the Federal Minimum Wage Be Increased?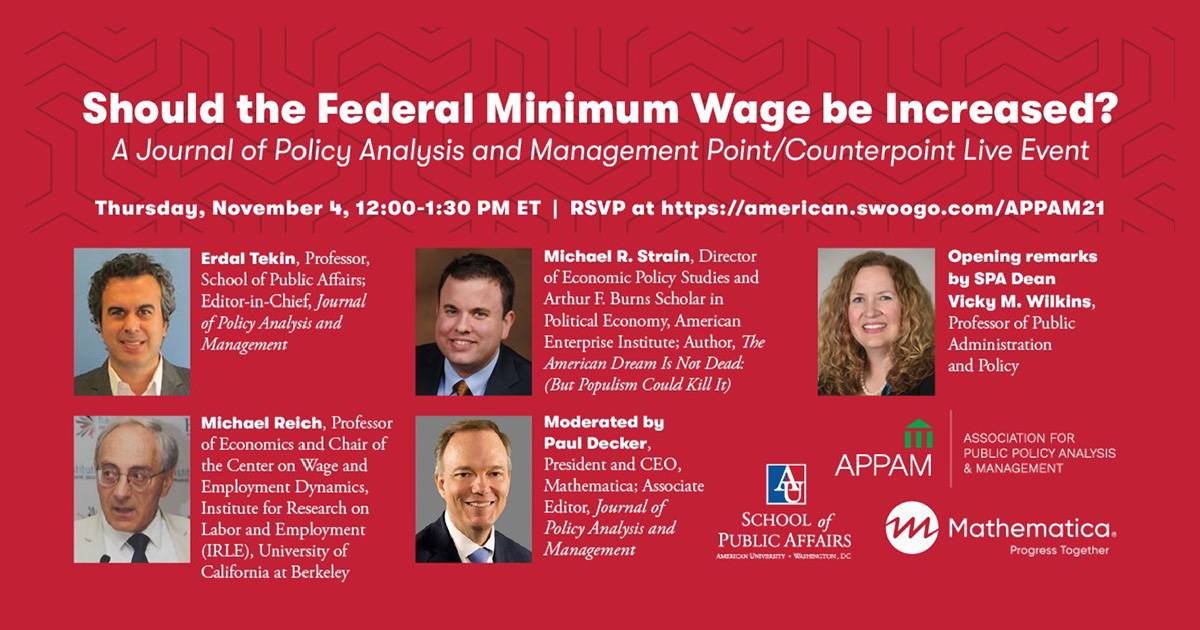 Earlier this year, the Raise the Wage Act of 2021 was introduced to raise the federal minimum wage, in annual increments, from the current level of $7.25 per hour to $15 per hour by June 2025. However, experts have disagreed on if and how an increase of this magnitude should be put into place.
A webinar was held on Thursday, November 4, from 12:00 p.m. to 1:30 p.m. EDT a lively conversation on this topic hosted by American University's School of Public Affairs, the Association for Public Policy Analysis and Management, and Mathematica.
Mathematica's Paul Decker moderated a discussion with Michael Strain of the American Enterprise Institute and Michael Reich of the University of California at Berkley, who recently shared their differing views in the Journal of Policy Analysis and Management's Point/Counterpoint column.