Early Childhood Topics
Quality Measurement
Quality Rating and Improvement Systems (QRIS) are tools states use to assess, improve, and promote quality in early child care and education.
The ratings can be used by parents in selecting child care, by providers as a benchmark to achieve better quality care, and by programs as an accountability measure for funding. States and municipalities that adopt these methods need support in determining the most useful ways to build and evaluate models. Mathematica has conducted an assessment of these systems, including helping states better understand the intended and unintended consequences of policy and implementation. We have also examined associations between quality features, thresholds and dosage and child outcomes in the Q-DOT project, and charted teachers' use of child progress monitoring to improve instructional practice (Child Progress Monitoring). In addition, we have developed measures of family experiences in programs (Head Start Family Voices) and of child-adult interactions in infant/toddler care settings (Q-CCIIT).
Evidence & Insights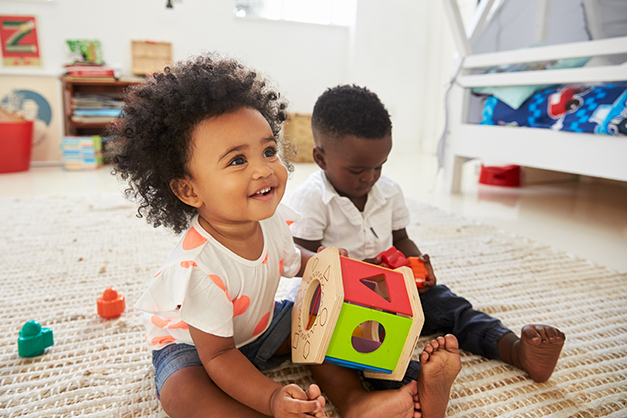 Project
Early Head Start Family and Child Experiences Survey: Baby FACES 2018
Mathematica has launched a new five-year descriptive study of Early Head Start, the Early Head Start Family and Child Experiences Survey (Baby FACES 2018), to guide program technical assistance, management, and policy.
Learn more
Services & Products
Progress is best made together.
We believe in close partnership - whether you're a small non-profit or a federal government agency, we stick with you to help you see clearly and act quickly.
Partners In Progress
Sally Atkins-Burnett
Senior Fellow
View Bio Page
Elizabeth Cavadel
Senior Researcher
View Bio Page
Julieta Lugo-Gil
Senior Researcher   
View Bio Page
See Clearly. Act Quickly.
We can help you shine a spotlight through the dark. Get in touch to learn more about how Mathematica could help advance your mission.
Explore Partnership